Sierra Vista Maintenance Patio Cleaning Services
Over the years, the patio can become dirty, stained, full, and hazardous. Due to the elements, it is common to see dirt, moss, and mold embedded in the patio, sidewalk, walkways, and other concrete surfaces. We can restore your patio or concrete surface with professional patio cleaning services throughout the Greater Sacramento Valley.
Concrete Patio Cleaning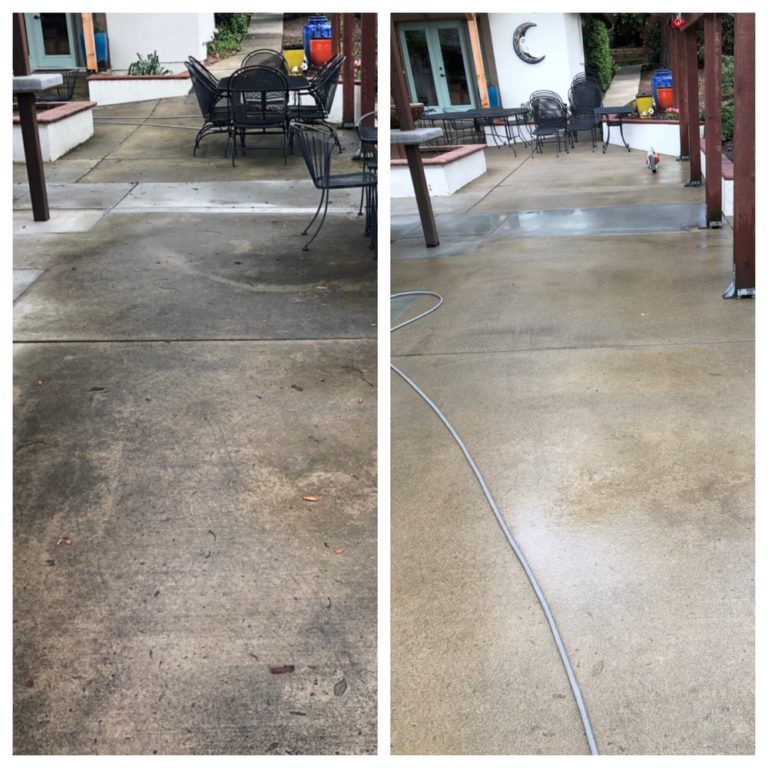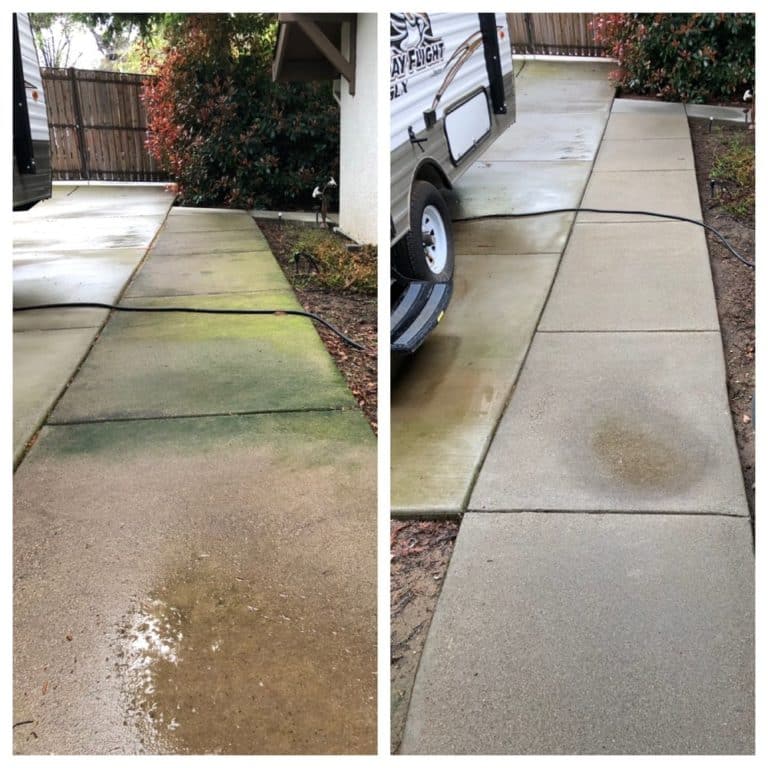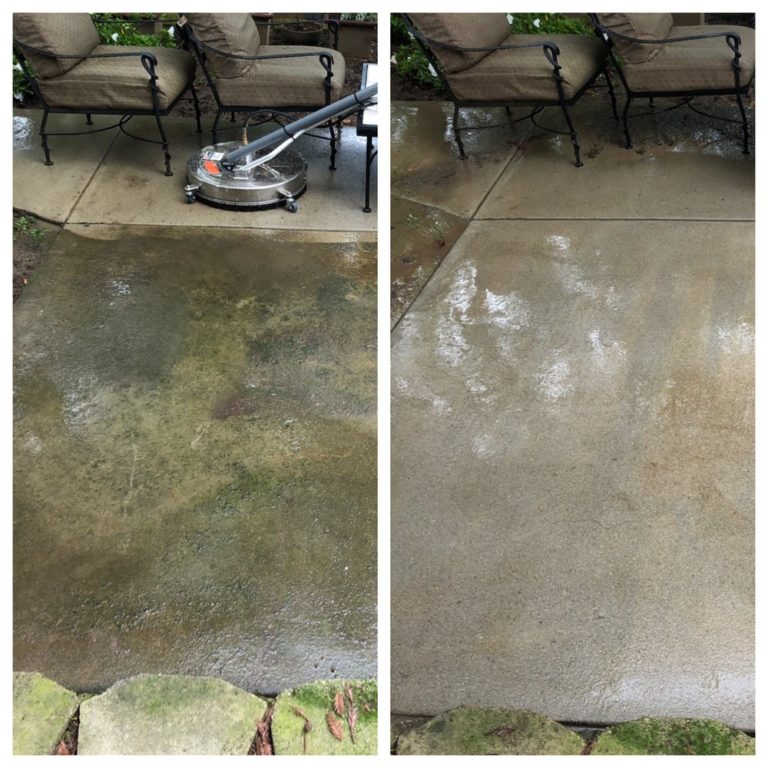 ---
Sierra Vista Maintenance provides concrete patio cleaning services with our non-toxic cleaning solution and gentle scrubbers. We power-wash the concrete to pull out the dirt, mold, mildew, and other elements deeply embedded in the concrete.
Unfortunately it is out of your control what elements your patio is exposed to, and how it reacts to such elements. With that said, professional patio cleaning may be the most effective and most affordable way to prolong the life of the concrete and improve the overall appearance of your patio. The primary reasons your patio should be cleaned professional include:
More Time Efficient: Hiring a professional for your patio cleaning can save you time and hassle. We have the equipment and cleaners to ensure your patio is efficiently cleaned and free of mold, mildew, and dirt. Our services can help the concrete last longer without needing regular repairs or maintenance.
Brightens Your Patio: If your patio is looking dull and dirty and cannot be cleaned by a quick squirt from a garden hose, new life can be brought to the surface by power washing. A clean patio can give your home a brightened, lifted look and change the overall look of your home for the better.
Boosts You Curb Appeal: If you are planning on selling your home soon, a washed patio can be the difference between selling fast or selling slow. A clean patio can help your whole home look more appealing and boost its value.
Prevents Regular Maintenance: Having a chipped or cracked patio not only looks bad, but it can be a fall risk and affect the structure of your home and even interfere with the soundness of your home's foundation depending on the home. Finding good pressure washing professionals helps your patio to last longer and prevent these chips and cracks from happening.
Remove Harmful Elements: Dirt, pollen, midlew, and mold are all elements commonly found on patios in the Sacramento area and they can be very harmful to the surface and those living in your home by causing allergies.
Your home's patio is likely to take a beating from the high temperatures along with rainfall during the warmer months, as well as weeds and mildew building up. While the weather is not usually harsh in the Sacramento area, patio cleaning can still be very beneficial for homeowners in the area.
Brick Patio Cleaning
Brick and rock patio cleaning is another service we provide to boost the curb appeal of your home. We use pressure washing and soft concrete washing to remove the stains deeply embedded in the patio that even rain or simple water cannot wash away. Brick and rock patios tend to have problems with weeds, dirt, and moss in the joints. This can affect the overall appearance of your patio and home when there is dirt and grime in between the rocks and bricks and can make your whole patio look dirty and unappealing. We will power wash the weeds away and make your brick or rock patio look new once again. Getting rid of these weeds and moss can also help with the overall structure of these bricks and rocks and prevent cracking or breaking leading to repairs.
Schedule your appointment with Sierra Vista Maintenance and experience the difference in family-safe pressure washing services near Sacramento for your patio!