Over the years, the patio can become dirty, stained, full, and hazardous. Due to the elements, it is common to see dirt, moss, and mold embedded in the patio, sidewalk, walkways, and other concrete surfaces. We can restore your patio or concrete surface with professional patio cleaning services throughout the Greater Sacramento Valley.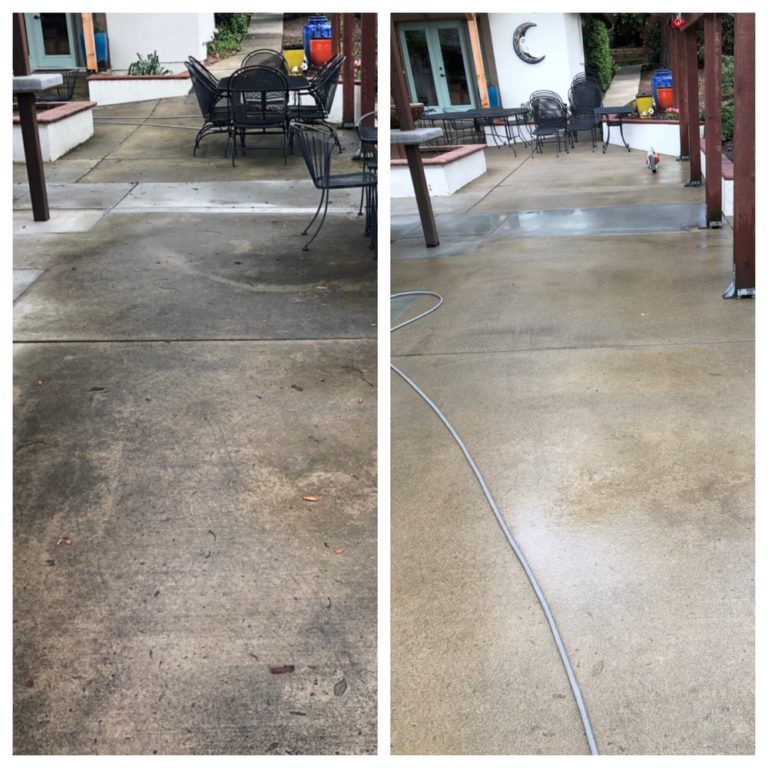 Concrete Patio Cleaning
Sierra Vista Maintenance provides concrete patio cleaning services with our non-toxic cleaning solution and gentle scrubbers. We power-wash the concrete to pull out the dirt, mold, mildew, and other elements deeply embedded in the concrete.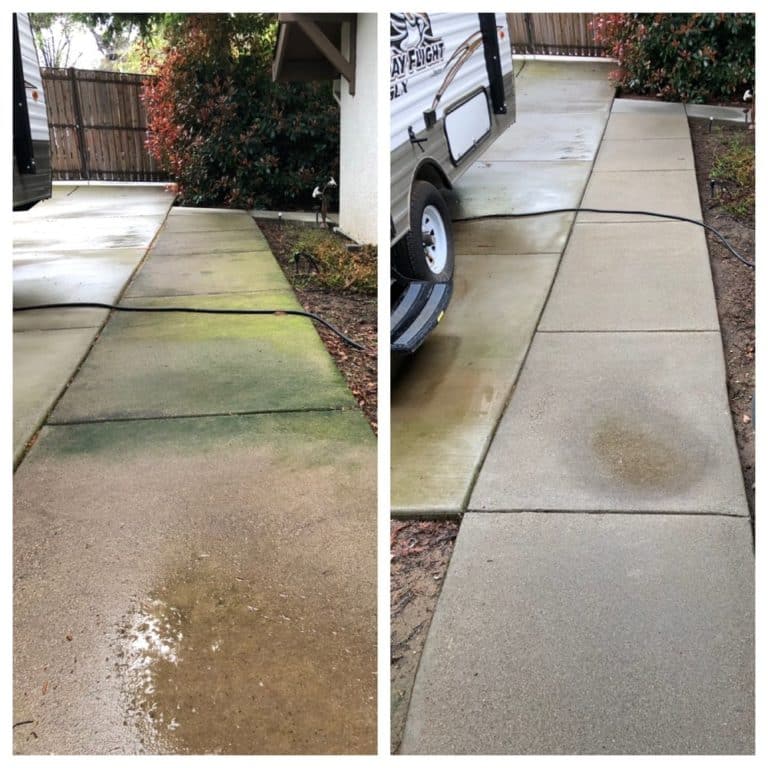 Brick Patio Cleaning
Brick and rock patio cleaning is another service we provide to boost the curb appeal of your home. We use pressure washing and soft concrete washing to remove the stains deeply embedded in the patio. Brick and rock patios tend to have problems with weeds and moss in the joints. We will power wash the weeds away and make your brick or rock patio look new once again.
Schedule your appointment with Sierra Vista Maintenance and experience the difference in family-safe pressure washing services for your patio!