Pressure Washing Services In Folsom, CA
Are you looking for a way to brighten your home and concrete? Are you tired of how all the new construction in Folsom can make your home dirty and wishing there was a quick and easy way to clean it all away? You're in luck. Sierra Vista Maintenance offers professional pressure washing services that can do just that. Pressure washing involves high velocity streams of water that blast the dirt and grime off your exterior surfaces and ensures not only a deep and thorough cleaning, but also a time-efficient one. If your Folsom home isn't looking as nice as it used to, Sierra Vista Maintenance's pressure washing will be able to clean all the unsightly dirt away so that it looks as good as new. 
Prevent Damage And Lessen Maintenance
Dirt, grime, mold, moss, mildew, bird droppings—all of these are things that bring down the curb appeal of your home. Left uncleaned, they can also damage it. Buildup of contaminants can cause your siding to need to be repaired or replaced sooner, it can make it dangerous to walk on your concrete, and it can create the need to have roof repairs done. The most effective way to prevent damages is to have Sierra Vista Maintenance come out and regularly pressure wash your home as part of its preventative maintenance. 
Your home is one of the biggest investments you'll make. Pressure washing will deliver a good return on that investment, as it protects it from damage, saving you time and money and headaches in the long run. Sierra Vista Maintenance has the professionals with quality training and equipment to ensure an exceptional pressure wash that will preserve the beauty and condition of your home.
Leave The Dirty Work To Us
Cleaning the interior of your home is time-consuming, but at least you're inside, protected from the elements and other external forces. The exterior of your home is an entirely different story, but when you hire Sierra Vista Maintenance for your exterior cleaning, you won't have to worry about lifting a finger. We want your home to be as beautiful and functional as you do, so when you hire us, you'll know that we'll pay attention to every little detail so that we leave your home as good as new. 
In addition to our pressure washing services, we also offer:
Roof cleaning

Gutter cleaning

Solar panel cleaning

Patio cleaning

Driveway cleaning

Window cleaning

Dryer vent cleaning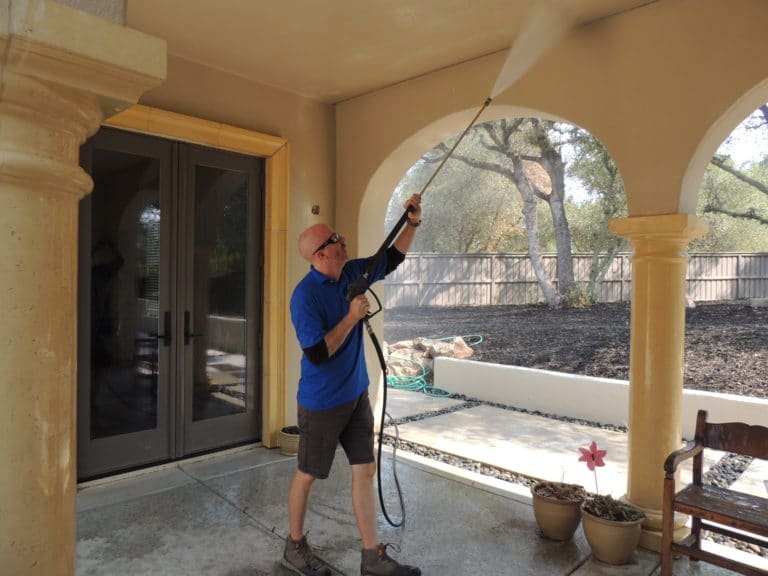 Folsom, CA Professional Pressure Washing
Folsom is a small community in the Sacramento area that is constantly growing due to its new yet historic atmosphere. The people of Folsom are friendly and welcoming, and when you head downtown, you'll find it to be lively and safe. With the good schools, small businesses and farmers' markets, amenities, and entertainment opportunities, it's no wonder that this city away from the city is getting increasingly popular. The beautiful nature in the area is something that residents love to get out and experience, and the trails and the American River give them plenty of opportunities to do so.
In a place with so much new construction, it can be easy for your property to get dirty, which can damage it over time, as well as lessen its curb appeal. Our pressure washing services will ensure that your home looks as new and clean as all the new properties in the area and help you prevent unnecessary maintenance further down the line.
Why Choose Sierra Vista Maintenance?
Living in an area like Folsom affords you with many opportunities, as well as choices when it comes to cleaning companies. Unfortunately, some companies only view your needs as just another job. That's not the case with Sierra Vista Maintenance. Client satisfaction is our top priority. We care about the quality of our work, yes, but we also care about you, and ensuring that our work doesn't just meet your standards, but exceeds them. Contact us today to schedule your pressure washing service and let us show you the quality of our services!