Pressure Washing Services In Granite Bay, CA
Even in beautiful Granite Bay, the exterior of your home can still take a beating from environmental influences, traffic, and more. The prettiest of homes in the sunniest of areas can still have dirt and grime accumulate on its surfaces as a result of surrounding trees, bird droppings, weather, and more. Generally, when you have a lovely Granite Bay home, it should increase in value over time; however, if it worsens in appearance or condition, its value will go down, rather than up. Plus, if you have a home in need of pressure washing in such a clean area as this, not only will your property value drop, but your home will stick out from everyone else's in a bad way.
Luckily, Sierra Vista Maintenance offers professional pressure washing services to revitalize the exterior surfaces of your home to elevate your property value, enhance your curb appeal, lessen your maintenance, and create a healthier, safer environment.
Increase Your Property Value
The less cared-for the property looks, the less it is worth. This can affect not only your property, but also bring down the value of your neighborhood as a whole. Everyone loves a clean property, both for aesthetics and for the fact that the better you maintain your property, the less you'll have to worry about repairs and damages. The mold and mildew that can grow on the surfaces of your building and the dirt that builds up on the surfaces are things that are not merely unsightly, but also create health and safety hazards. Harmful materials can negatively impact your health, and dirt can damage your property. Sierra Vista Maintenance's professional pressure washing services can resolve such issues quickly and efficiently.
Pressure washing not only thoroughly cleans all that dirt and grime away from your surfaces, but it does so in a way that is environmentally friendly and that takes a fraction of the time trying to clean with your typical cleaning products and elbow grease would. If your home is looking dull and your property looks like it could use a serious facelift, pressure washing could be just the ticket to restore its brightness, beauty, and cleanliness.
Top Tier Services To Enhance Your Curb Appeal
It's no secret that the best way to protect your home from repairs is through regular maintenance, and cleaning is part of that. Sierra Vista Maintenance's professional pressure washing services protect your home from the damaging effects of dirt by thoroughly cleaning it away, leaving your property fresh and bright from the roof down. In addition to pressure washing, we offer a wide range of services meant to clean the exterior of your home and bring it back to life.
If you need your roof, your gutters, your dryer vent, your deck and patio, or your windows cleaned, we're here for you. There's no need to worry about finding the time to clean your home when you can hire Sierra Vista Maintenance to do a high quality, professional job for you.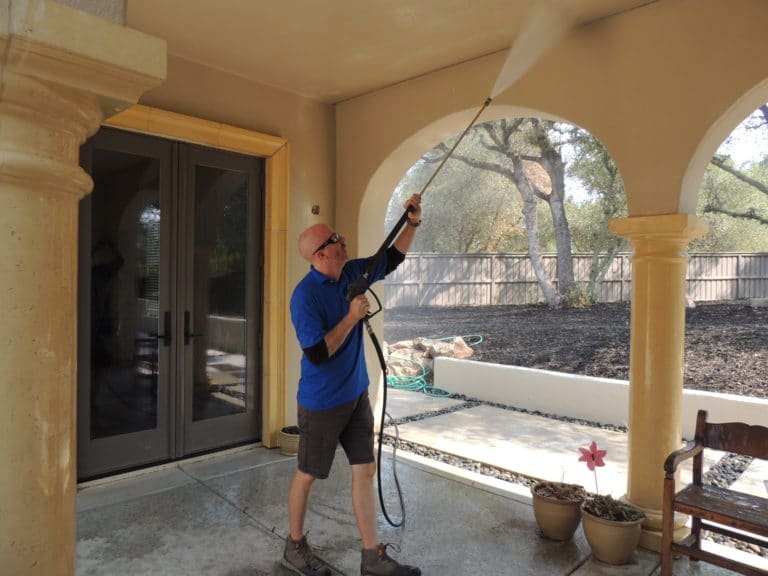 Granite Bay, CA Professional Pressure Washing
Granite Bay is an affluent community that consistently attracts new residents due to its stellar school system, stunning variety of homes, and breathtaking surroundings. This picturesque suburb offers a good variety of shopping and food options, and the residents enjoy taking advantage of the nearby mountains as well as Folsom Lake, which many local homes border. Residents of Granite Bay are known for being very friendly, making it a family-friendly place to settle down.
In such a clean and safe environment as this, the last thing you want is for your property to be dirty and hazardous. Luckily, Sierra Vista Maintenance offers professional pressure washing services that will improve your property's appearance and value. Our services remove dirt and grime as well as unsafe mold and moss and mildew, keeping your property as beautiful and safe as possible.
Why Choose Sierra Vista Maintenance?
Sierra Vista Maintenance has been serving the homeowners of the Greater Sacramento area for over a decade. We understand the importance of quality not only in our work, but also of our services and our client satisfaction. You can trust that we put you first every step of the way. With our expertly trained professionals, high-quality products and equipment, and detail-oriented approach, you can trust that we'll leave you amazed at the work that we have done. Is your property looking dull and drab? Contact us today to schedule your pressure wash!