Pressure Washing Services In Rancho Cordova, CA
Due to how gradual the process of dirt accumulation on our property's surfaces is, we often don't notice just how much it has built up until we can't help but notice. This often leads people to wonder if their homes need new paint to bring them back to life, but before you start looking at paints, consider the alternative. It could be that all your Rancho Cordova home needs is one of Sierra Vista Maintenance's professional pressure washing services to blast all that grime away and reveal the brightness of your true paint underneath. In addition to instantly improving the aesthetic appeal of your home, pressure washing can protect you and your family from health and safety hazards, as well as protect your home from potential damages.
Keep Your Family Healthy And Safe
When harmful materials such as mold and mildew grow around your property, these can cause adverse health issues, such as allergy-like symptoms. While these may be mild initially, left untended to, said harmful materials can end up having a serious impact on your overall health. Sierra Vista Maintenance's high quality pressure washing will blast them away, making your property a healthier, safer place to live. This is important for anyone, but especially for those who already have respiratory problems.
Pressure washing not only boosts your property's curb appeal and value and protects your family's health, it also protects their safety. In order to keep your surfaces from turning into safety hazards, they'll need regular cleaning to eliminate the mold and mildew and dirt that can damage them and create unsafe conditions. It can be quite time-consuming to try to clean your property yourself, but when you hire Sierra Vista Maintenance to come out and do a pressure wash, you can rest assured that our professional team and equipment will remove all the dirt and grime from your property. You'll be amazed at how a simple professional pressure wash can restore your property's curb appeal and save you money in the long run.
Protect Your Home From Damages
Our services encompass more than just pressure washing. Part of maintenance is cleaning, and who better to do a deep, thorough clean that is sure to help protect your home from damages than the professionals at Sierra Vista Maintenance? It's so easy for your home to get dirty, from trees, from birds, from traffic, and more. Hence, it's so important to keep it clean in order to stave off preventable repairs and to keep your property in good condition.
We can help you with this with our high quality services which include:
Window cleaning

Roof cleaning

Dryer vent cleaning

Solar panel cleaning

Driveway cleaning

Patio cleaning

Gutter cleaning

Commercial cleaning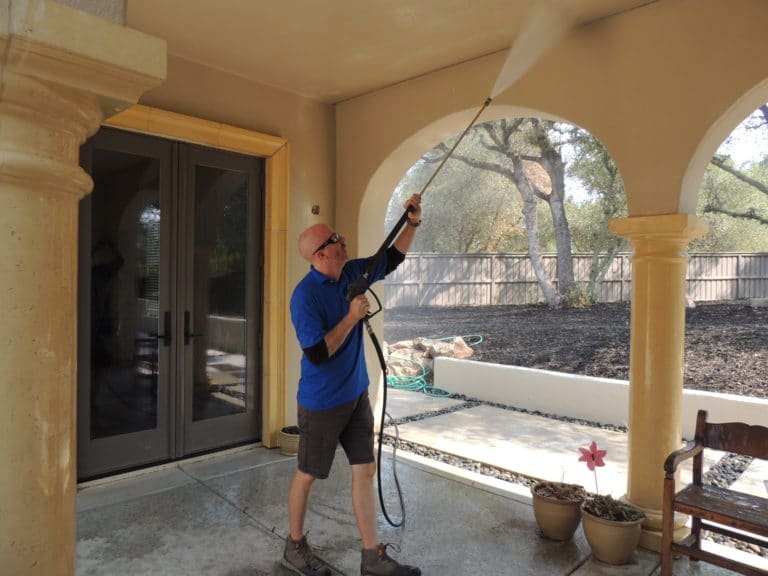 Rancho Cordova, CA Professional Pressure Washing
Rancho Cordova is a great suburb with easy access to Sacramento and many great amenities within town. From museums to restaurants to malls and more, there's always something to do here. The job market makes it easy to find work, and all the playgrounds and parks make Rancho Cordova a wonderful place for families. Although Rancho Cordova is beautiful, the weather in the area dirties your property quickly. Dirt, mold, and bird droppings don't just lower the curb appeal of your home, but they can also damage it and cause unsafe conditions over time.
Pressure washing from Sierra Vista Maintenance is a surefire way to remove these hazards so that your Rancho Cordova home stays in the best condition possible for as long as possible. With our fast and friendly service and high quality equipment, you can rest assured that we'll leave your home clean and fresh from the roof down.
Why Choose Sierra Vista Maintenance?
It can be exceedingly difficult to try to remove all the dirt and grime from your Rancho Cordova property yourself. It's very important to have it done, though, in order to prevent them from damaging your property, your health, and the curb appeal and value of your home. Leave it to the professionals at Sierra Vista Maintenance. We want to do whatever we can to extend the life of your property and to keep it looking its best. With our pressure washing services, you'll be amazed at how much just one professional job can do to revitalize your property. Contact us today to schedule your pressure wash. Let us take care of the dirty work for you so that all you need to do is marvel at how clean and fresh your home is once we're done.