Pressure Washing in Gold River, CA
If you are a homeowner or property owner, you understand the importance of maintaining and improving the value of your property. Your property value is based on many different factors, including some that do not really change, such as the size of the home, the land that it sits on, and the home's neighborhood. However, there are some factors that can be improved to increase a home's value, including how the home looks and how well different pieces of the home function. Bettering the appearance of your home can greatly affect the ability to sell it later or simply enjoy it more as a homeowner. One way to better the look of your home is to use pressure washing services.
Benefits Of Pressure Washing
Pressure washing is a service that blasts away any dirt, dust, or other debris from the exterior of your home. Pressure washing can be used on your house, on the deck, on your driveway, and on several other exterior surfaces that need to be cleaned. There are many benefits of pressure washing. If you are wanting a quick and convenient way to get your home to look clean, pressure washing is the most effective way to achieve that. Pressure washing is also a relatively inexpensive choice to help your home gain better value. Another benefit of pressure washing is that it can remove natural things like dirt and dust as well as more insidious things like graffiti, rust, and old paint.
If you are in need of pressure washing services, we at Sierra Vista Maintenance would be more than happy to help you. We offer excellent pressure washing services that can remove problematic substances from siding, brick, concrete, and other surfaces. We specialize in pressure washing services, but we also offer many other options.
Pressure Washing Services And More
We at Sierra Vista Maintenance offer the best of the best when it comes to pressure washing services. However, we understand that homeowners enjoy a package deal; that is why we offer more than simple pressure washing services.
Some of the other services we offer include:
Window cleaning
Roof cleaning
Solar panel cleaning
Gutter cleaning
Dryer vent cleaning
Patio and driveway cleaning
And more!
Not only do we at Sierra Vista Maintenance offer these excellent services to residential properties, we also offer them to commercial property owners. If your business is in need of pressure washing or another maintenance service, feel free to reach out to us today.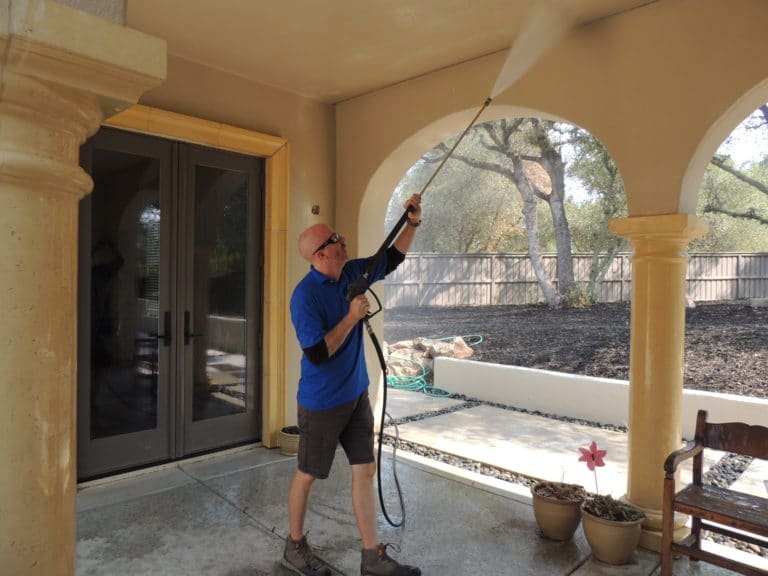 Gold River, CA Professional Pressure Washing
Located in the heart of Sacramento County, Gold River, California is a lovely community that is known for being one of the safest and most comfortable places to live in California. Gold River is a wonderful place to live for many different reasons. It is safe, offers many different things to do, and is a great place to raise a family. Due to its proximity to Sacramento, there are many opportunities for employment in Gold River, despite the area itself being mostly houses. Gold River has lovely temperatures most of the year, and many of the homes in Gold River are very quaint.
If you are a homeowner in Gold River, you will likely be in need of pressure washing services sooner or later. When this time comes along, reach out to us at Sierra Vista Maintenance. We will be able to help make your Gold River house look cleaner and feel better.
Why Choose Sierra Vista Maintenance?
We at Sierra Vista Maintenance are known for being an excellent pressure washing service in the Sacramento area. We are very experienced in helping homeowners and businesses keep their buildings looking great. Our team is experienced, talented, and unafraid of a challenge. Along with offering our clients several amazing services, we also ensure that our clients are satisfied with the end result of our service. For more information or to get a quote, reach out to us at Sierra Vista Maintenance today.