Window Cleaning Services In Arden-Arcade, CA
Many people want clean windows but do not want to go through the hassle. It can be difficult to reach all of your windows safely and achieve streak-free cleanliness. Your bottle of Windex can only go so far, and it can be dangerous to try to clean the exteriors of your windows on your own. With all that windows do for your home, keeping them clean is more than aesthetics. Sierra Vista Maintenance has trained professionals who can safely clean your windows inside and out. This will not only maintain the appearance of your windows but improve their utility. 
Dirty Windows Are More Than Unsightly
Dirty windows can worsen the appearance of your home. If dirt is left to accumulate, your windows could bring down the value of your entire neighborhood. Dirty windows weaken the integrity of the glass, making them weaker and more easily shattered. In addition to dirt, the minerals from hard water, oxidation from your window screens, and overspray from materials such as paint can also build up on your windows, damaging them over time, if not cleaned away.
While installing good quality windows is important, the fact of the matter is that if you don't have your windows regularly cleaned, they won't last as long. It's vital to hire professional window cleaners like our team at Sierra Vista Maintenance so that you achieve streak-free, clean windows. We can get to all those hard-to-reach places safely, ensuring that your windows will protect your home properly and will remain strong, holding up against the elements and debris, while also allowing plenty of sunlight into your home and saving you money on your energy bills.
Quality Is The Safest Way
When you hire Sierra Vista Maintenance, you can rest assured that your windows will be cleaned with care and expertise. It can be hard to clear away all the dirt and grime and to try to stave off mold and mildew. Our trained professionals have the expertise and equipment available to ensure your windows look and function as they should, without any concern about streaks. Professional window cleaning guarantees quality work, which keeps your windows looking cleaner for longer. Plus, you don't want to risk injury trying to do it yourself. Professionals like Sierra Vista Maintenance can do the job properly and safely.
In addition to window cleaning, we also offer a wide range of other services to maintain your home. From roof cleaning, dryer vent cleaning, gutter cleaning, patio cleaning, driveway cleaning, pressure washing, to even solar panel cleaning, we can provide exceptional services for cleaning the entire exterior of your home. We don't just believe in quality services, but also quality customer care. Our technicians are eager to help you with whatever services you need for your Arden-Arcade home or business.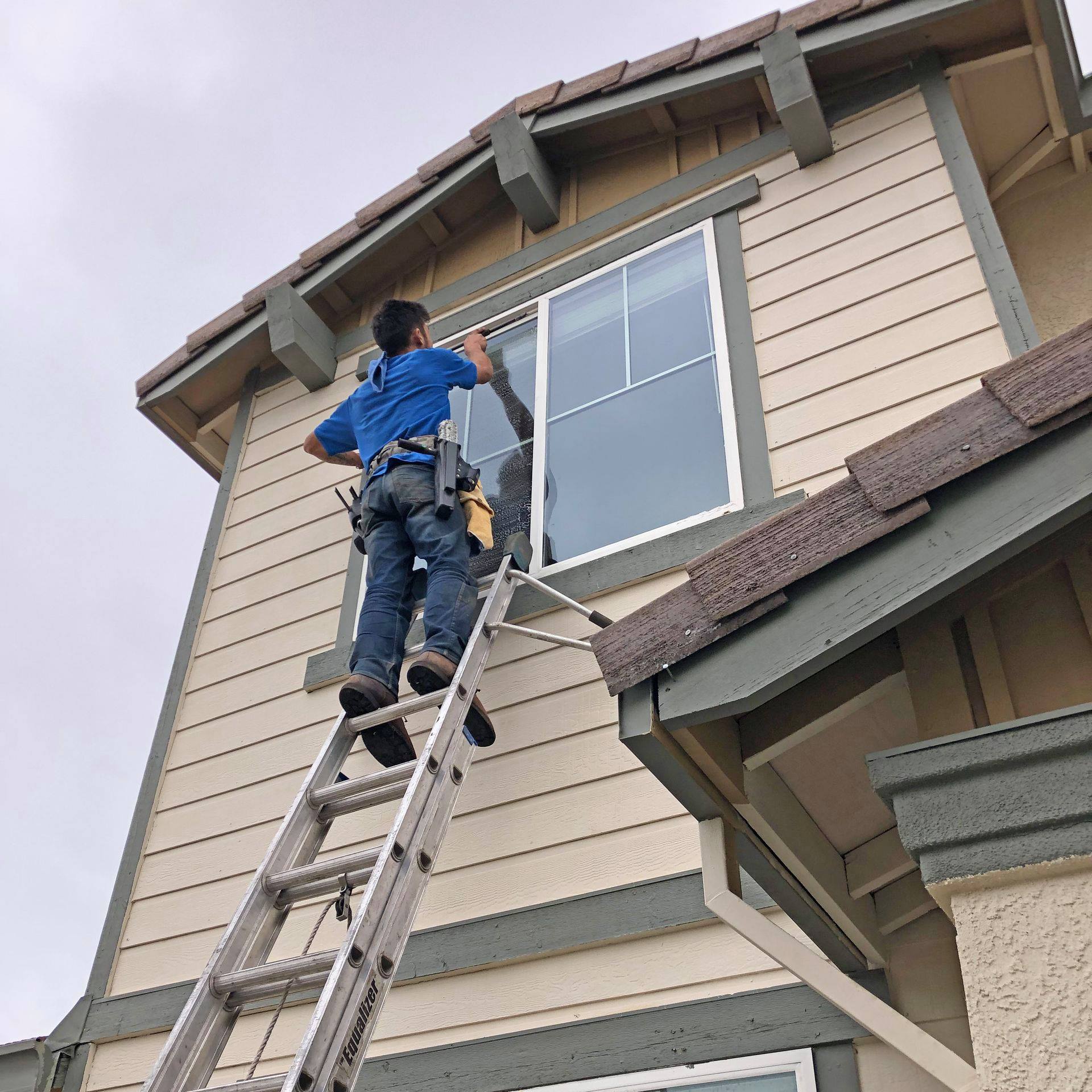 Arden-Arcade, CA Professional Window Cleaning
Arden-Arcade is a moderately sized city with an above-average population density, heightening the importance of maintaining clean windows to ensure aesthetic appeal. People of Arden-Arcade enjoy close proximity to amenities from libraries to parks to grocery stores and restaurants, making it more walkable than some other cities in California. 
The population density means that you'll want your windows to help soundproof your home, blocking out exterior noise, which regular window cleaning will help improve. Dust and dirt can accumulate faster in higher populated areas, so you should be sure that you regularly have professionals come out to clean your windows. Sierra Vista Maintenance will ensure that you have your windows cleaned at a great price without sacrificing quality or safety to do so.
Why Choose Sierra Vista Maintenance?
Sierra Vista Maintenance specializes in window cleaning services, as well as a wide array of other cleaning services to keep the exterior of your home looking fresh. Maintaining clean windows is essential to ensuring the longevity and safety of your windows. Our professional team is eager and willing to help your Arden-Arcade home or building keep its windows in good shape. We have the training and equipment to promise top-notch services. Give us a call to schedule window cleaning for your building so it can return to its beautiful, functional self.