Window Cleaning Services in Citrus Heights, CA
A dirty house and dirty windows may not seem like a big deal now, but wait until the cold months come along and make it impossible to see outdoors. Or wait until you're trying to sell your house and realizing how much cheaper and run-down it looks when it's all filthy. Or wait until you try to clean the windows yourself and realize how dangerous and tiring a job it is. If you have experienced one of these problems, don't hesitate to contact the professional window cleaners at Sierra Vista Maintenance to get started on your journey to a beautifully clean home. 
Consistently Clean Windows
Having a dirty house and dirty windows will not only lower your curb appeal but may also risk damage to the home itself. Dirt is commonly found on windows in areas such as Citrus Heights where summers are often dry and hot and winters are mild. Branches and other debris can also cause cracks and scratches on the windows as well as the other areas of the house, especially when they are not cleaned regularly. 
Since dirty windows can prevent sunlight from heating your home during the cooler months, your furnace or heater may be harder than necessary to keep your home clean. Your windows are also much better at regulating temperature when they are clean, so during those hot summer months, your home will be comfortable and cool despite the heat outside. 
The benefits of window cleaning services don't stop there. We can provide services regularly to ensure your home is clean and free of debris and other problem-causing substances such as mold, mildew, and pollen. Since these can all cause health problems for those living in your building, you can rest assured that our services are worth every penny. 
Quality is the Safest Way
We take a very personal approach at Sierra Vista Maintenance when it comes to our cleaning services. We have the equipment necessary to reach those high windows that are difficult to reach in addition to other spots on the home. Our professionals are experienced and well-trained in all the cleaning services your home will need, including pressure washing, solar panel cleaning, roof cleaning, dryer vent cleaning, patio cleaning, driveway cleaning, and gutter cleaning. After a visit from us, your building will look as good as new.
Not only are our services top-quality, but safety and customer satisfaction are our top priorities. It can be dangerous to do these projects on your own, and you risk causing damage as well. Sierra Vista Maintenance will get the job done for you and get your property cleaned with no risk and at an affordable price.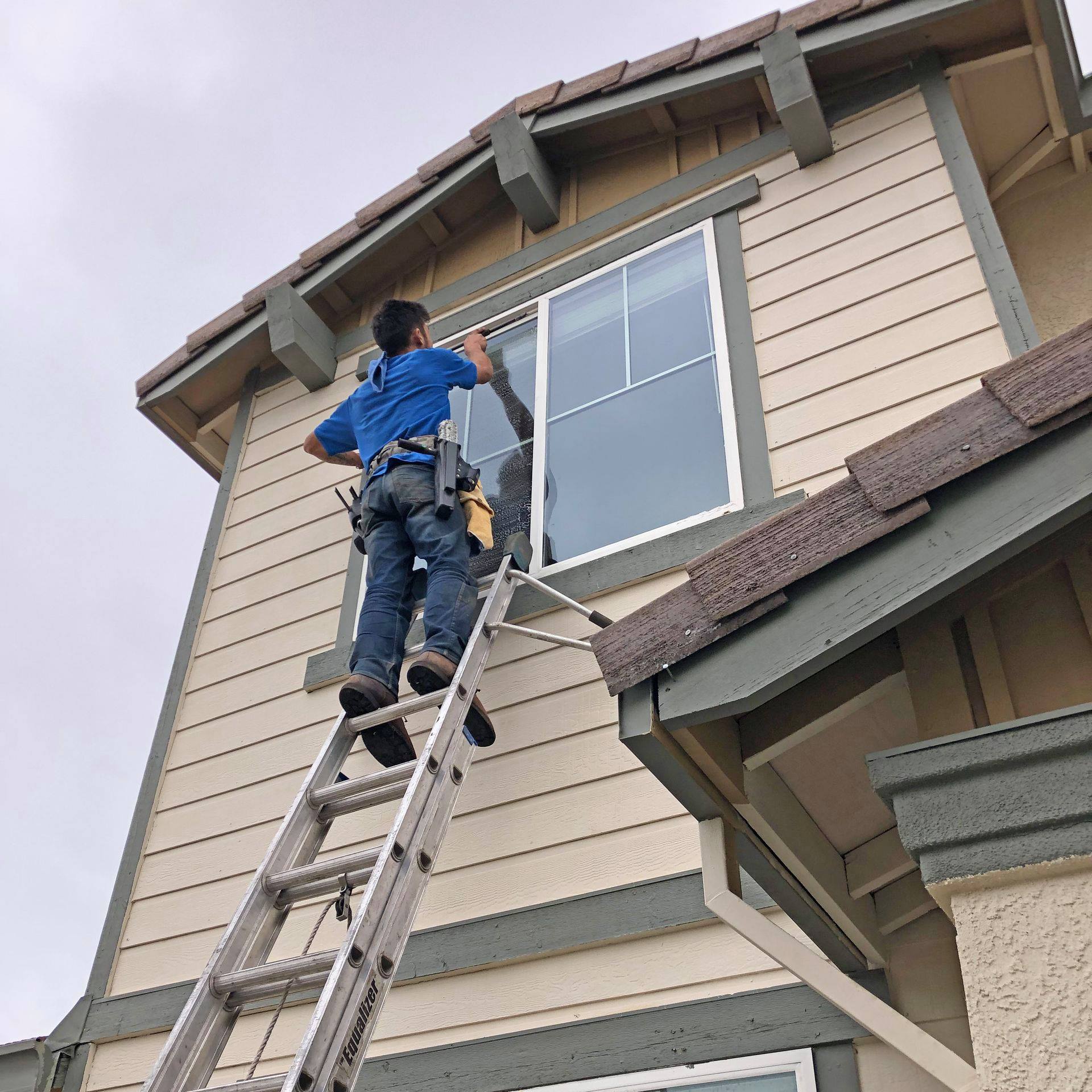 Citrus Heights, CA Professional Window Cleaning
Citrus Heights is one of the most diverse neighborhoods in the Sacramento area. There are a variety of different types of homes to choose from and the commute is short for many of the residents. The school system is ranked very well compared to others throughout the state and is considered a very safe place to live. Since there is so much diversity in the residential and commercial properties in this area, it can be difficult to find a window cleaning professional that can do it all no matter what kind of building you need to be cleaned. 
At Sierra Vista Maintenance, we offer a variety of services to help get your building back to the cleanest it's ever been. We provide cleaning services to all residents of Citrus Heights and are flexible in scheduling so you can be sure to have your building cared for when you need it. Say goodbye to the mess today and contact our window cleaning professionals now. 
Why Choose Sierra Vista Maintenance?
Living in Citrus Heights provides residents with many benefits and perks, one of which is the proximity to various home services such as window cleaning. Window cleaning should be performed only by someone familiar with the area and the type of properties around.
Window cleaning is one of these services, and while most companies can simply get the job done, finding professionals who will provide additional high-quality services, impeccable customer service, and who place safety above all else are crucial. Sierra Vista Maintenance does all of these and has the equipment and expertise needed to provide effective cleaning services for your windows and property. We also provide residential and commercial services, so no matter what type of property you have we can help. Don't wait and give us a call today!