Window Cleaning Services in Diamond Springs, CA
Are your home's windows always dirty? Do they have water spots that won't come off no matter how hard you try? If so, this is a problem you share with many homeowners. We recommend trusting professional cleaners to handle this cleaning for you. At Sierra Vista Maintenance, we offer window cleaning and other services to keep your home looking beautiful for years to come. Our experts have been doing this for several years and have developed a process guaranteed to achieve sparkling windows free of scratches, streaks, and dirt.
Sparkling Windows are Only a Short Call Away
We at Sierra Vista Maintenance understand how much work it takes to maintain clean and tidy windows, especially when you are the one doing the scrubbing and cleaning. Our cleaning process is guaranteed to leave your home with crystal clear windows for you to enjoy. Not only will this help your entire home look better and increase your curb appeal, but it will also protect the glass from potential damage from accumulating dirt and debris. When dirt and water spots are left on your windows for a long time, the glass can become weaker and more susceptible to scratches and cracks. Damage can also be caused by using the wrong equipment and products while cleaning your windows. 
When you choose Sierra Vista Maintenance for your window cleaning project, you save yourself the time and stress of damaged windows. You guarantee that one of the most attractive spots in your home is in good hands and will be well taken care of.
Cleaning and Protecting Your Home From the Roof Down
Our experts are extensively trained and are equipped with the skills and knowledge to properly care for the exterior of your home. Our services include much more than just window cleaning. Our services aim to protect your entire house and help your property to last for a long time. 
The many benefits we offer include:
Roof cleaning

Gutter cleaning

Solar panel cleaning

Patio cleaning

Driveway cleaning

Pressure washing

Dryer vent cleaning
There are many companies around that only offer a handful of these services. We at Sierra Vista Maintenance are a one-stop-shop for everything your home needs in order to be cleaned and maintained. You can't prevent areas of your home from accumulating dirt, mold, and mildew from the wet weather of Diamond Springs, but you can prevent these elements from causing damage to your home by trusting our experts. With our services, we are confident that you'll have less stress and less money going into the maintenance of your home.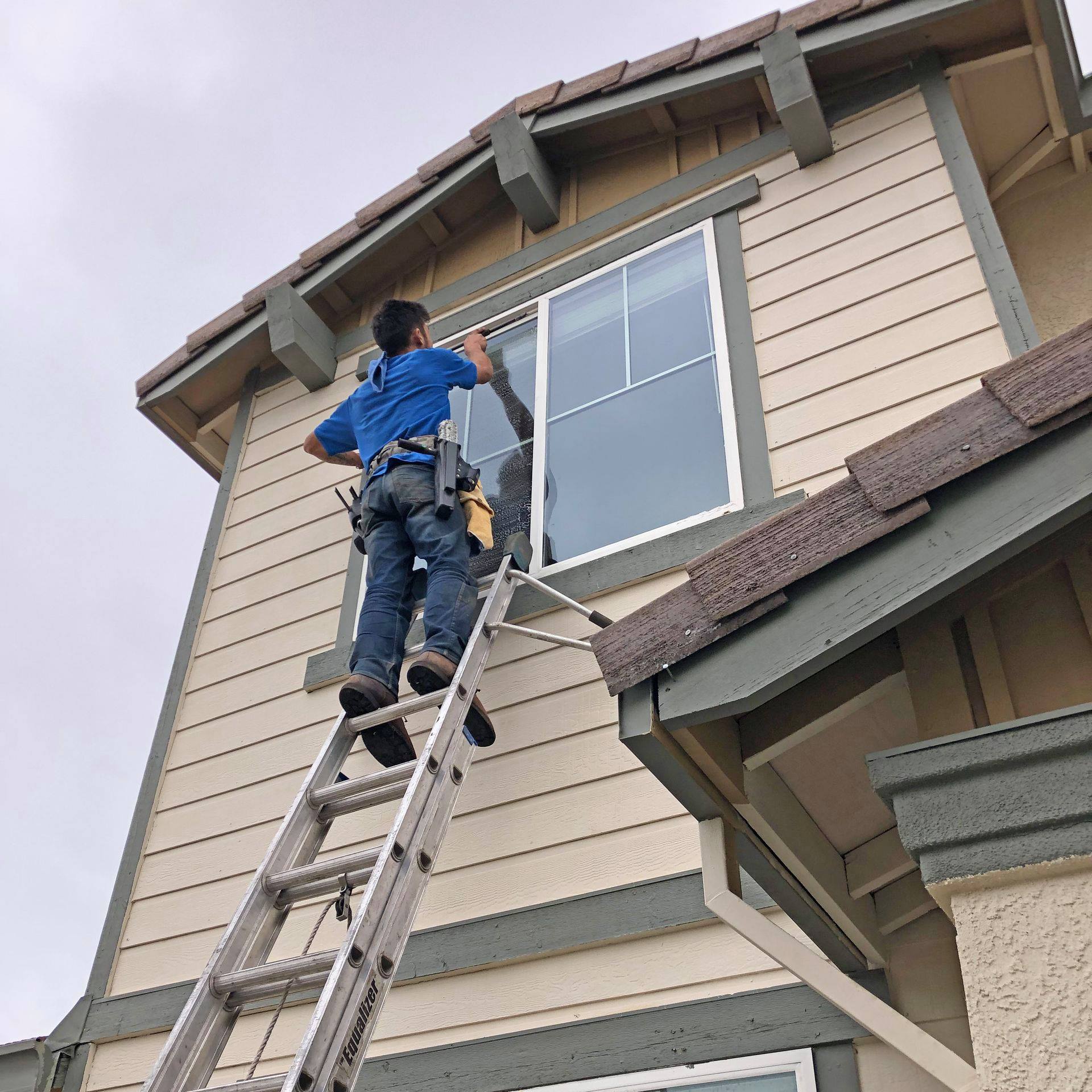 Diamond Springs, CA Professional Window Cleaning
Diamond Springs is a small suburban area in El Dorado County, California. Most of the town's 11,300 residents travel outside the city for work. There are many parks in the area, including a National Forest that offers many activity options. While it is considered one of the most beautiful and safest cities to live and raise a family, finding cleaning services may not always be an easy feat.
The winters are long and wet in Diamond Springs and can wreak havoc on the exterior surfaces of your home. Not only does dirt and debris look badly on your home's surfaces, but they can also eventually compromise the functionality and durability of certain areas of your home. We have been providing services to homeowners in this area for many years now, and we are confident that we can help you maintain your home. With our help, you can save money and the stress of doing these projects yourself.
Why Choose Sierra Vista Maintenance?
While Diamond Springs is a beautiful place to live, the area may not have all the amenities and services you need to maintain your home. Fortunately, the professionals at Sierra Vista Maintenance provide window cleaning and many other services to all of the residents of Diamond Springs, California. We know how difficult it can be to find all the cleaning services you need in Diamond Springs, which is why we aim to make your life easier by helping you maintain your home's exterior. Our experts are committed to providing our clients friendly service and the cleanest windows possible. If your home could use a window cleaning, don't worry about doing it yourself. Trust us to do the dirty work for you.