Window Cleaning Services in Elk Grove, CA
Do you always feel like you're struggling with dirty windows in your home? Do more water spots or dirt accumulate days after you spent a ton of time scrubbing and spraying the glass? If so, you most definitely are not alone. We help a lot of homeowners maintain their homes year-round, including window cleaning. Depending on the type of home, window cleaning can be a large project better suited for people trained in such a task. At Sierra Vista Maintenance, we have several years of experience. We know how to get the job done without causing damage or taking too long. The benefits of having clean windows are endless, and we don't want to miss out, so give us a call today!
Enjoy the Sunshine from the Inside and Outside of Your Home
Dirty windows are a nasty business. If the dirt and debris are left for a long time, mold can grow, cracks can develop, and mildew can seep in. Our window cleaning services stop these issues before they become a problem. We use only the best products and equipment to keep your windows sparkling all year round, despite the changing weather known to the area. 
Another major benefit of getting your windows cleaned is that more natural light can make its way inside. When dirt and other debris get stuck on the windows, less light can come in, preventing you from enjoying the comforting sunshine from inside your home. Freshly clean windows can also greatly increase the value and curb appeal of your property. 
So don't miss out on your opportunity to enjoy the sunshine from inside your home and contact the window cleaning professionals at Sierra Vista Maintenance. 
Get Help With Your Home's Maintenance Today
Maintaining your home and business can be a lot of hard work, which is why we are here. We can help you with those daunting projects such as window cleaning, cleaning your gutters, pressure washing, and more. We provide several services to keep your property in tip-top shape so you don't have to. We agree that your time should be spent doing more enjoyable things such as the fun activities Elk Grove has to offer or running your business. 
The types of services we offer involve:
Roof cleaning

Gutter cleaning

Solar panel cleaning

Patio cleaning

Driveway cleaning

Pressure washing

Dryer vent cleaning
We are in the market of providing excellent service and results. We also offer our services to all property owners in Elk Grove.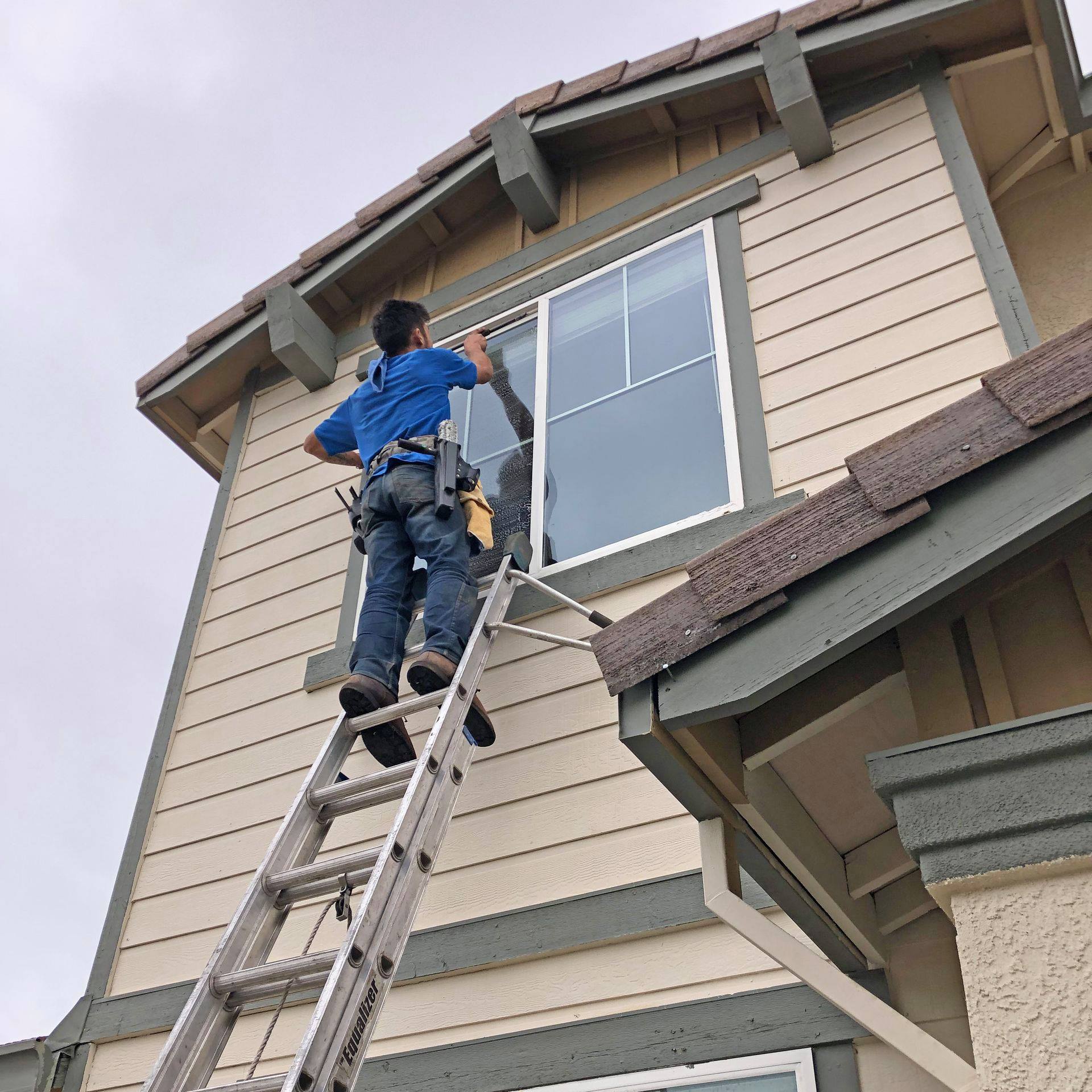 Elk Grove, CA Professional Window Cleaning
Elk Grove is a very unique and diverse place to be. There's a large population of 176,000 and with it being such a beautiful town, in addition to having close proximity to Sacramento, there is never a shortage of things to do and places to go. Elk Grove has one of the largest school districts providing several different options for schooling if you have children. One of the biggest advantages of living here is that you get a quiet and small-town feel while being close enough to all the services and businesses you need. Bustling city life is also just a quick drive away.
That being said, the weather here provides the perfect storm for dirty windows. The winters here are often short, wet, and cold, while the summers are hot and clear. We know you don't want to miss out on consistent natural light and amazing views from your home. Our window cleaning services can ensure you don't, so don't hesitate and make an appointment with us today. 
Why Choose Sierra Vista Maintenance?
There is no reason to keep the stress and hard work on your shoulders when you have helpful and experienced experts close by to take it off your hands. The services at Sierra Vista Maintenance are geared towards giving you the best results possible while making your life easier. If you have tried cleaning your windows and are not satisfied with the result thus far, allow our process and professionals to show you what sparkling clear windows are like to have all year round. We can also take care of the other maintenance your home needs as well. We are a short call away!