Window Cleaning Services in Fair Oaks, CA
If you are like most of our other clients, your to-do list is probably a mile long, and is overwhelming to think about getting it all done. Among your to-do list is probably not cleaning the exterior of your home, and we understand why. However, leaving your home unmaintained and filthy for long periods can result in damage, which may cost you money in repairs later down the road. This is why you shouldn't wait to have your home professionally cleaned from top to bottom. Consider having your home regularly maintained at least once or twice a year to ensure it is kept clean.
Keeping Your Glass Healthy
Window cleaning has more benefits than protecting your glass from damage. Professional window cleaning can also help with temperature regulation in your home. If you have noticed your energy bill rising recently, your dirty windows may be to blame. Even though it does not tend to get extremely cold in Fair Oaks, a broken or cracked window can make the inside of your home uncomfortable during the winter. Even during the summer months, the amazing views of the rest of the neighborhood will be missed if the glass is so dirty you can't see out. Another downfall of dirty windows is the potential for mold and mildew to grow around frames. Keeping your glass healthy will also improve the health of your family. 
Protect the health of you and your family and the stability of your home by getting your windows cleaned. Sierra Vista Maintenance is nearby and has experience working on all types of homes. We know which products are best and what equipment to use to ensure you are given the best cleaning experience possible. We promise that having your windows cleaned professionally is worth every penny. We can even clean the rest of your home's exterior while we are there to ensure your property is in good condition and maintain its curb appeal all year long.
Liven Up Your Entire Home
We take a lot of pride in our ability to help clients with the cleaning of their entire exterior, whether it is a home or business. With so many trees in the area, other areas of your home are bound to be covered in leaves and get dirty just like your windows. Luckily for you, we can clean all types of residential and commercial buildings and provide various services in addition to window cleaning. 
Our other services include the following: 
Window cleaning

Gutter cleaning

Pressure washing

Solar Panel Cleaning

Roof Cleaning

Dryer Vent Cleaning

Patio and Driveway Cleaning

Real Estate Cleaning
Working with our cleaning professionals is easy and affordable and can make a difference in the safety and appearance of your property. We provide top-tier cleaning services and superior customer satisfaction. Put your trust in our experts to maintain your home's exterior.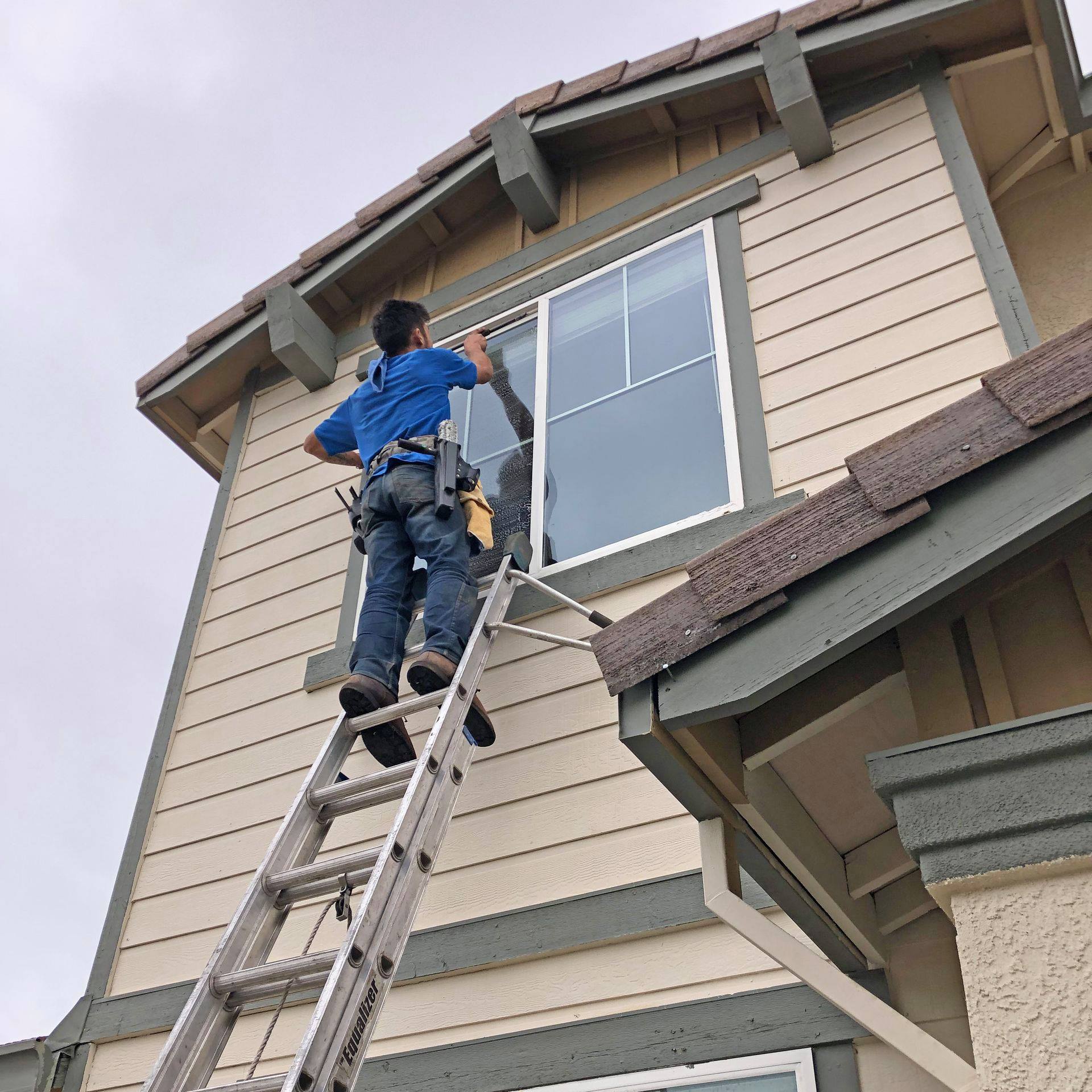 Fair Oaks, CA Professional Window Cleaning
Fair Oaks is a big town that offers a small-town feel. There is a mix of apartments, upscale properties, and custom homes throughout the neighborhood. Nearby rivers and lakes offer options for outdoor recreation. There are also several commercial businesses within a short driving distance, providing residents with excellent amenities. Even window cleaning is easy to find, and Sierra Vista Maintenance is among the best. When it comes to cleaning services for your home, it's important to make sure the professionals you're working with understand the value of your property. The value and appearance of your home should be just as important for the professionals as it is for you. 
Sierra Vista Maintenance has experience providing a variety of services to residents in Fair Oaks. We understand that you invest in your home and businesses, and we are dedicated to helping you maintain its curb appeal and make it healthier for everyone using it. 
Why Choose Sierra Vista Maintenance?
Living in Fair Oaks can be a dream, but equally as frustrating when leaves and bird droppings find their way onto your windows, roof, and patio. These not only lower your home's curb appeal, but they can cause damage to these surfaces and result in leakage, mold, and discoloration/stains. Luckily, there's a quick fix to remove all these substances from your home and help it get back to its original glory. At Sierra Vista Maintenance, we provide professional window cleaning among many other services to keep your home clean and free of all debris. Leave these dirty jobs to the experts and save yourself the stress and the money of doing it alone. Don't wait to contact us for your first appointment to get your home cleaned and rejuvenated.