Window Cleaning Services In Gold River, CA
Everyone loves beautiful, clean windows. Windows play a vital role in allowing plenty of natural light into your home, opening up your space, and keeping it healthy and safe. Though, windows need regular cleaning in order to maintain their functionality.  Uncleaned, your windows will weaken and need repairs and replacement faster. However, cleaning your windows yourself can be time-consuming, not as effective as you'd like, and even dangerous, with the risk of balancing on ladders and the like. Sierra Vista Maintenance offers professional window cleaning services so that your Gold River home's windows are left spotless, strong, and beautiful. 
Elevate Your Home's Comfort And Value
At Sierra Vista Maintenance, we know that spots and grime on your windows aren't just annoying, but also impact the value and security of your home. There's a reason why one of the top tips realtors give homeowners looking to sell is to have their windows cleaned. Dirty windows make even the prettiest home seem uncared for. Window cleaning is more than skin-deep, though. Keeping your windows clean is essential not just to keep your home beautiful and your view of all that lush scenery around you clear, but also for their longevity and the health of you and your family. 
Mold can grow around your windows and between the panes, with all the condensation that can accumulate around them. Window cleaning will eliminate mold, as well as keep insects and other pests from making themselves at home on your window sills and frames. Pollen, dust, and other allergens can accumulate on your window sills, which can negatively affect your wellbeing. Our professional cleaning services at Sierra Vista Maintenance will leave your Gold River home's windows sparkling clean so you can breathe easy and take full advantage of the many benefits your windows provide you with.
Exceptional Services To Keep Your Home Sparkling
Regular window cleaning will ensure that your home maintains its comfort and value. It is also so much easier to clean windows than repair them. Regular window cleaning will ensure that any problems are caught before they snowball into a significant issue. Professional eyes like ours will catch every speck of dust around your windows. We have multiple window cleaning packages available so that you can select the one best suited for your needs.
We pride ourselves on how detail-oriented we are. We want to get the job done right, which is why all of our specialists are highly experienced and why we use top-notch technology and cleaners. In addition to your windows, we can bring new life to the rest of the exterior of your property. Whether you need solar panel cleaning, roof cleaning, gutter cleaning, pressure washing, or patio and driveway cleaning, our services are ideal for making your home look good as new. Our high-quality services and friendly, professional customer service will help each and every one of our clients have a home they can be proud of.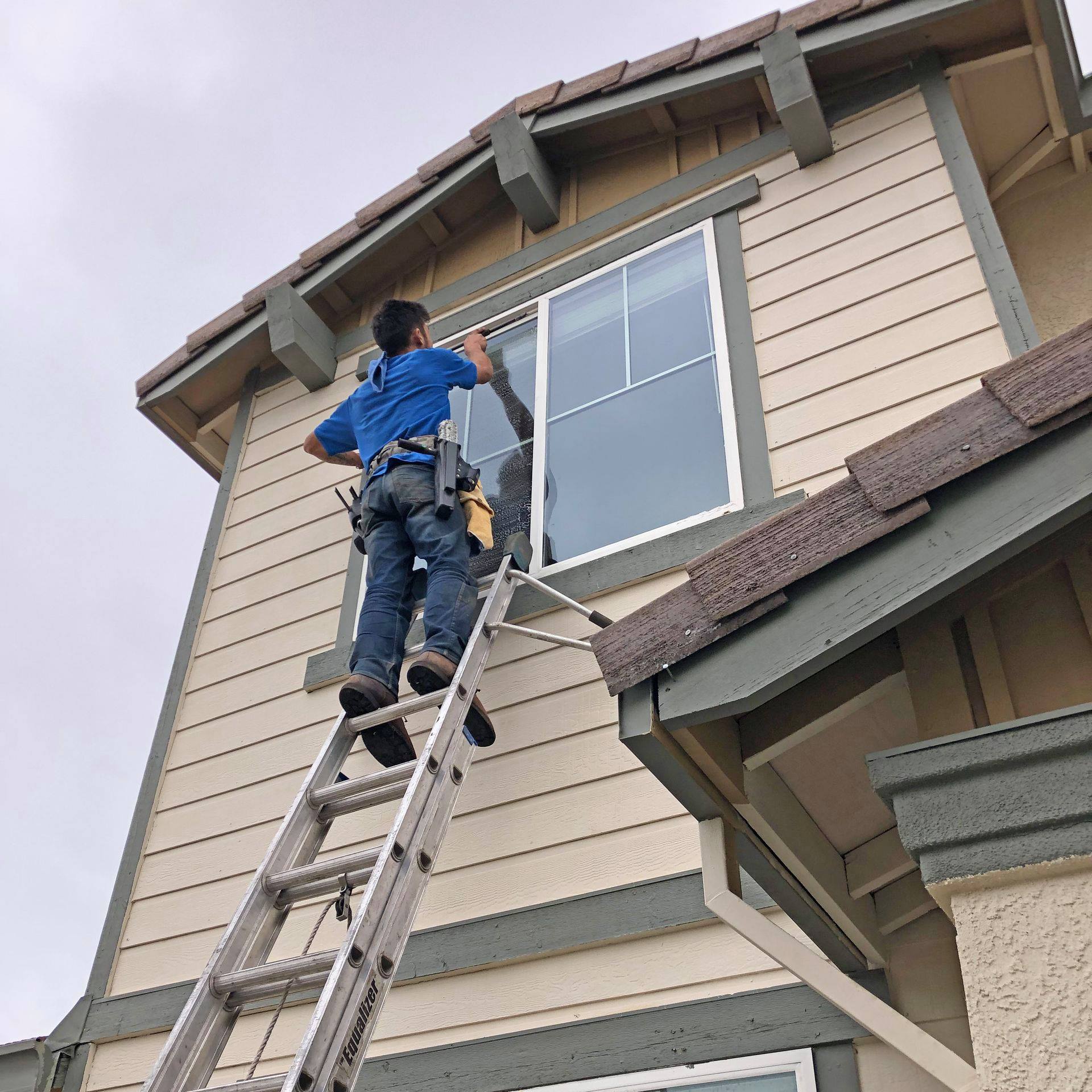 Gold River, CA Professional Window Cleaning
Gold River is a very safe, quiet, family-friendly community that gives its residents many recreational opportunities, lovely greenery, a close-knit community, and exceptional schools. The different villages throughout this upscale, planned community all have their unique personalities, with some communities being gated, others more kid-friendly, and others still better suited for those yearning for privacy. The miles of wooded trails and easy access to the American River allow for peaceful outdoor time, and the high percentage of home ownership as opposed to renting means that you can rest assured that you'll be living in a community that cares. 
In an affluent, tight-knit place like Gold River, you don't want your dirty windows to mar your home's curb appeal. Plus, if your windows are dirty, you can't enjoy your lovely surroundings, nor have the interior of your home illuminated with fresh natural light to maximize your comfort even more. Sierra Vista Maintenance provides professional window cleaning services that will leave your home spotless. No need to bust out the Windex – when you hire us to clean your windows, you can rest assured that we'll leave them sparkling and streak less. 
Why Choose Sierra Vista Maintenance?
There are so many window cleaning companies out there, especially in sunny California where the weather is balmy and the real estate enviable. Sierra Vista Maintenance is set apart from our competitors by our high-quality window washing solutions and the fact that we've been serving the people of Sacramento Valley and the surrounding areas since 2010. Our expertise and detail-oriented approach will bring the shine back to the windows of your Gold River home. You don't want a company that only cares about the job – you want one that cares about you, too. We prioritize client satisfaction and always strive to provide solutions beyond expectations. Contact us today to schedule your window cleaning service. Let's give your house a facelift!