Window Cleaning Services In Land Park, CA
When you live in Land Park, you're surrounded by beautiful, charming homes – that can easily be made less inviting by dirty windows. Your windows are one of the first things that people notice about your house, and if they've got streaks and spots and grime on them? It doesn't matter how lovely your home is otherwise, because that will instantly cast a stale, uncared-for light on it. Sierra Vista Maintenance can bring new life to your home with our high-quality window cleaning services designed to target the problems that are taking away from the appeal of your windows. With all the trees lining the streets in Land Park, it's a lot easier for your windows to get dirtier faster, making regular window cleaning a must to ensure that they'll be bright and function as they should for as long as possible.
Decrease Allergens In Your Home
The air you breathe in your home should be fresh and healthy, and Sierra Vista Maintenance's professional window cleaning services will help with that. Pollen, dust, and other allergens can gather on your window sills, resulting in health issues such as headaches and itchy eyes and throats. Windows also beckon spiders and wasps to come and build their nests around them, which lowers the aesthetic appeal of your windows and invites pests into your home. Mold and mildew can grow in and around your windows, too, which also impacts your health and your windows' functionality and beauty. Regular window cleaning will resolve these issues, making your home a comfortable place to be.
While many homeowners are tempted to clean their windows on their own, this is a job better left to the professionals. Regular window cleaning is a must in order to stave off repairs and replacements, by keeping your windows in good condition and catching potential problems early on. Additionally, you won't be able to do as thorough a clean yourself as a professional could, especially not with how dangerous cleaning windows can be without the right equipment. Professional window cleaning will get each bit of dirt and grime cleaned away. With the help of the professionals at Sierra Vista Maintenance, you can rest assured that your windows will be beautiful and last for years to come.
Leave The Dirty Work To Us
Many homeowners want clean windows and a clean home, but when you don't have the equipment or a professional crew by your side, it can be a daunting and even dangerous project to try to take on yourself. Hiring Sierra Vista Maintenance to clean your windows will ensure it's done quickly and correctly. Our highly trained professionals have the experience, equipment, and technology to leave your windows as good as new. We get that cleaning the exterior of your home can be a rigorous task, so why not save yourself time and effort by letting us do the dirty work for you?
When you hire professionals to clean the exterior of your home, there's no need to worry about missing spots or the quality of your cleaning products. We use environmentally friendly products and will get every nook and cranny. In addition to window cleaning, we can provide you with: pressure washing, patio and driveway cleaning, solar panel cleaning, gutter cleaning, roof cleaning, and more!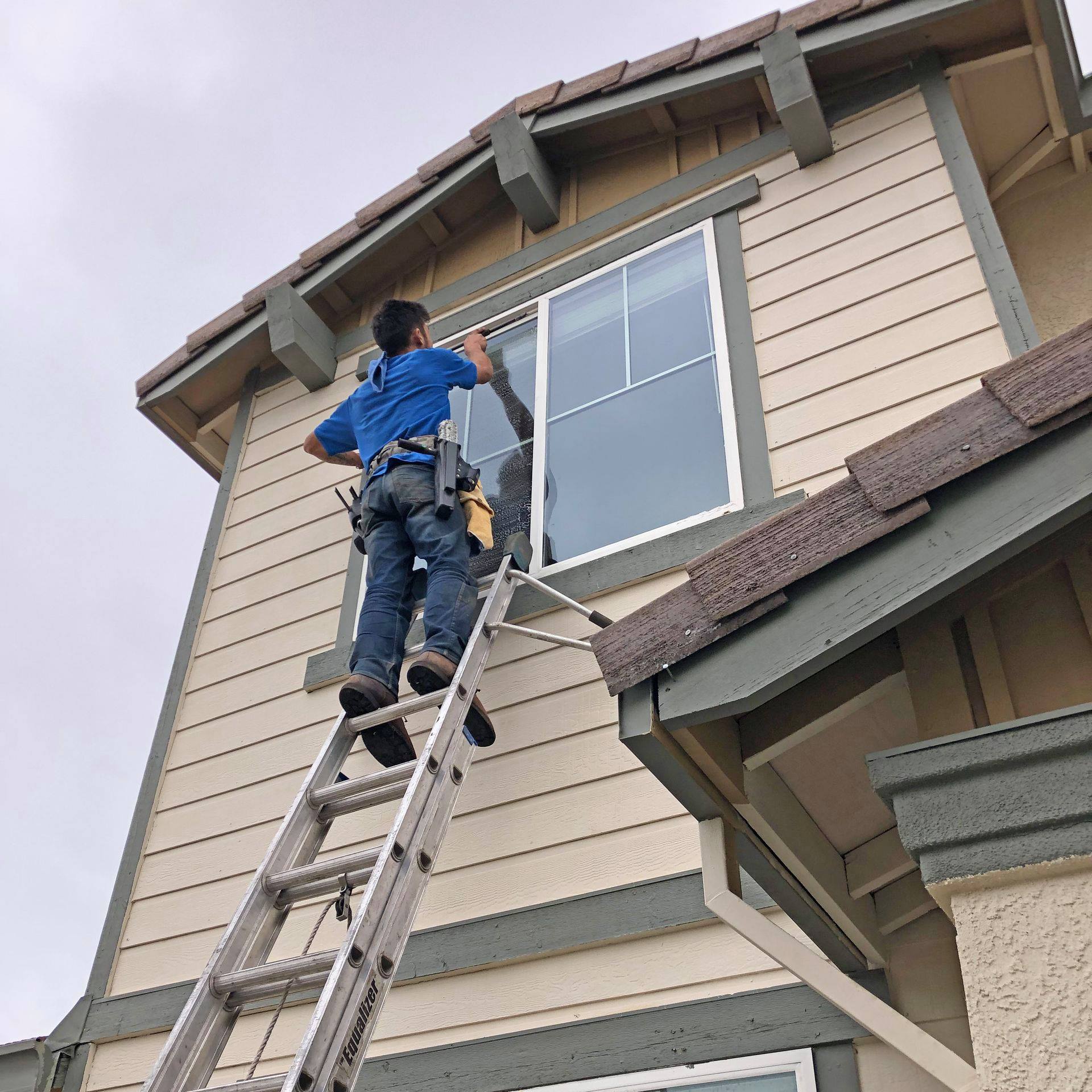 Land Park, CA Professional Window Cleaning
Land Park is a beautiful, open neighborhood in Sacramento that is well-known for its family-friendly atmosphere. With its low crime rate and high graduation percentage for high schoolers, this community is highly sought after. The tree-lined streets make walking or biking around town easy, and there's no shortage of amenities and attractions to keep busy and entertained. The homes here are older, and that's part of what makes Land Park so charming a place to call home. 
You don't want dirty windows to ruin said charm. It's important to have your windows regularly cleaned to maintain the beauty of your home, and to ensure that your windows stay in good condition for as long as possible. Are your windows dingy and your home feeling dark rather than light and comfortable? Call the experts at Sierra Vista Maintenance. We'll leave your windows as good as new.
Why Choose Sierra Vista Maintenance?
Your windows are a significant investment and part of your home. It's essential to hire a company that understands this and will do everything in its power to do a high-quality window cleaning job. Sierra Vista Maintenance fits this bill. We're very focused on the quality of our services and providing every one of our clients with detail-oriented work that will satisfy their needs. We don't just care about your windows, we care about you and we care about our work's exceptional results. We're very transparent about our process, so you can trust us to keep you in the loop every step of the way. Contact us to schedule your window cleaning services today! We'll make them sparkle.