Window Cleaning Services In Newcastle, CA
Windows are a vital part of our day-to-day life, yet, they're easy to overlook when it comes to cleaning and maintenance. While window cleaning may seem like something that only needs to be done every once in a blue moon, to keep your windows in good condition, regular window cleaning is a must. Window cleaning affects curb appeal, yes, but it's also important for damage prevention. The professionals at Sierra Vista Maintenance will help you avoid all the problems that dirty windows can cause with our exceptional window cleaning services. 
While many people may be tempted to DIY their window cleaning, professionals will be able to conduct a more thorough and deeper clean with our top-of-the-line equipment and products. We'll also be able to do it safely. Why risk falling off a ladder or missing spots and spending hours trying to bring new life to your windows when we can take care of it for you, saving you time, effort, and money down the road?
Improve Your Windows' Functionality
When you hire the professionals at Sierra Vista Maintenance, you can rest assured that we'll be able to leave your windows spotless and help them stay in good working condition. Windows can get discolored from dirt and grime. If a window is left uncleaned, mold and mildew can grow. This can result in weakened glass and frames that are much more easily damaged. Dirty windows can also limit the amount of light that gets into your home and drag down the appearance of your home. 
Clean windows are a must in order to maintain their beauty and functionality. When you live in areas like Newcastle that don't get much in the way of rain, it's even easier for dirt to build up on your windows. Windows are a significant investment, so you want to do everything in your power to keep them in good condition. Sierra Vista Maintenance will help you maintain the quality of your windows. Our regular window cleaning services will help do this for you. 
Friendly, Quality Services You Can Rely On
The easiest way to keep your property in good condition and looking its best is by having it professionally cleaned on a regular basis. That's why in addition to our high-quality window cleaning, we offer a wide range of other cleaning services that will breathe new life into your home from the roof down. 
Some of the services we offer include:
Pressure washing

Roof cleaning

Gutter cleaning

Solar panel cleaning

Patio and driveway cleaning

Dryer vent cleaning

Real estate cleaning

And more!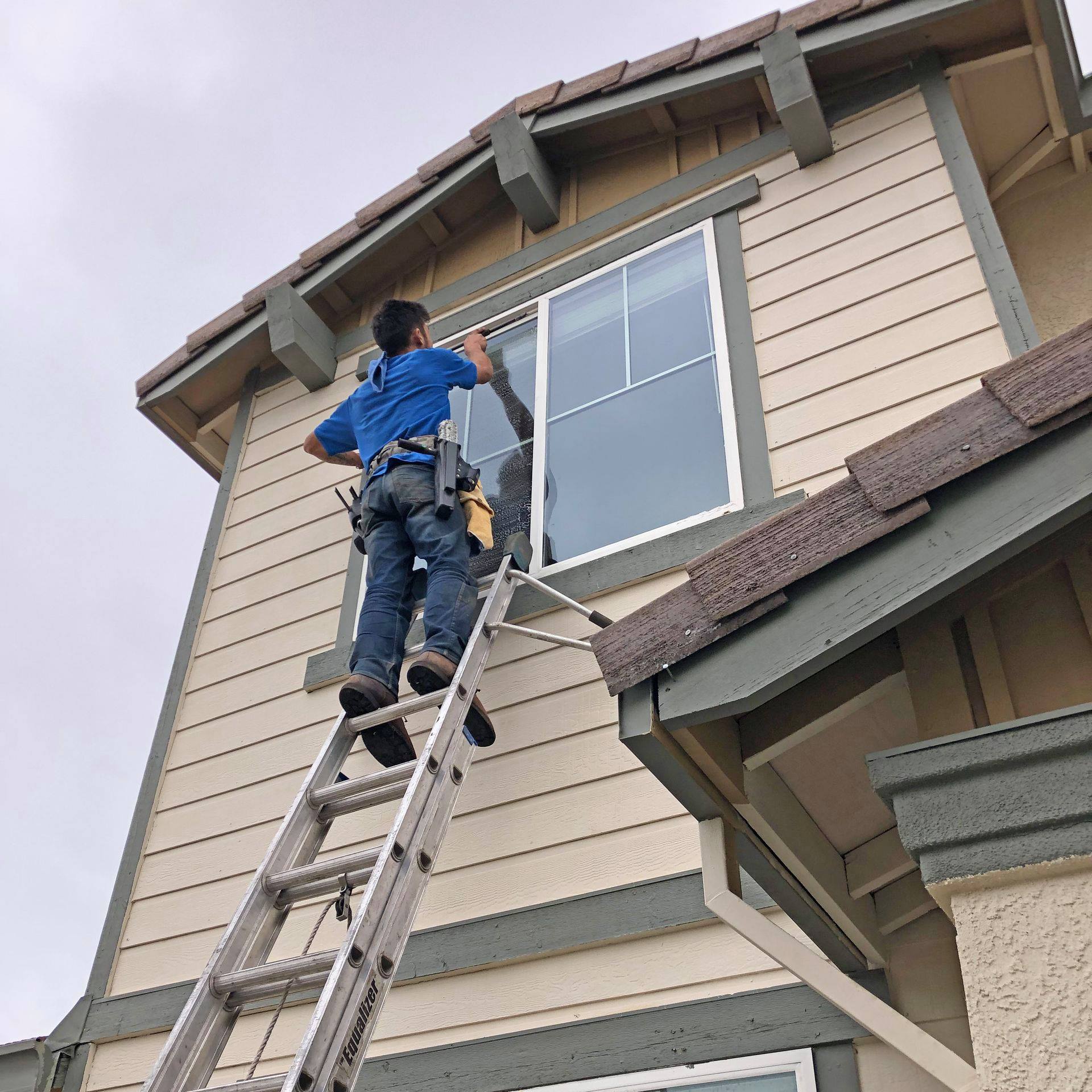 Newcastle, CA Professional Window Cleaning
Newcastle is a small town between Sacramento and Lake Tahoe. The people of Newcastle love that they can have all the joys of quiet, small-town life, without needing to sacrifice amenities or convenience, as bigger cities are just a short drive away. The weather in Newcastle is temperate year-round, with mild winters and dry summers. Since Newcastle doesn't get much in the way of rain, it's easy for dust and debris to build up on your windows. This can affect the integrity of your home – and Newcastle is a place that values integrity. Professional window cleaning will leave your home in tip-top shape. 
With the long, dry summers Newcastle gets, you need your windows to help keep the interior of your home at a comfortable temperature. Sierra Vista Maintenance will ensure that your home is clean and comfortable, inside and out. If your windows are starting to look dingy, contact us to come out and clean them for you! Cleaning is much cheaper than repairing or replacing and keeps your home looking lovely.
Why Choose Sierra Vista Maintenance?
The fact of the matter is that even though we all love a clean home, it's extremely time-consuming to try to take on cleaning the exterior ourselves. We at Sierra Vista Maintenance want you to prioritize your time. When you hire us to clean your Newcastle home's windows and exterior surfaces, you can rely on fast, friendly services that are of exceptional quality. We've been providing professional window cleaning services to the people of the Greater Sacramento area for over a decade. You can trust us to take care of your home and communicate openly with you to ensure all your needs are met. Contact us today to schedule your window cleaning service!