Window Cleaning Services in Orangevale, CA
When most homeowners think of home maintenance, window cleaning is probably not the first thing that they think of. However, there are a lot of benefits that can come from obtaining professional window cleaning. Regularly cleaned windows can go a long way towards enhancing the appearance of your home. While this project can be completed on your own, having your windows professionally maintained will ensure that they are cleaned safely and correctly. 
Not all the window cleaners in stores are safe to use on your home's glass. It can also be easy to damage certain areas of your home when you don't have access to the correct equipment and tools for the job. We also recommend calling in the professionals at Sierra Vista Maintenance for all your home maintenance and cleaning needs. 
The Best Window Cleaning Services You Can Find
Our professionals at Sierra Vista Maintenance have been providing window cleaning to our clients for many years. We have a proven process and track record of achieving the very best results for our clients. We understand that your home's windows are expensive and difficult to clean. That is why our experts work hard to complete the job in no time. 
A lot of damage can be caused by using the wrong products and tools are used to clean, which is why we recommend trusting professionals. Window cleaning can also be a dangerous job to do on your own. Our technicians have the best tools to get the job done as safely as possible. Our maintenance professionals are also quite efficient at what we do so you can enjoy your freshly cleaned windows faster.
Windows and a Lot More
If you are seeking window cleaning for your Orangevale home, chances are you may need other maintenance services. The experts at Sierra Vista Maintenance provide a variety of exterior cleaning services to ensure that you and your home are safe and healthy. 
The many services we provide include:
Roof cleaning

Gutter cleaning

Solar panel cleaning

Patio cleaning

Driveway cleaning

Pressure washing

Dryer vent cleaning
We know that it is difficult finding people you trust to complete projects in and around your home. Our services at Sierra Vista Maintenance can help you finish those projects quickly and easily.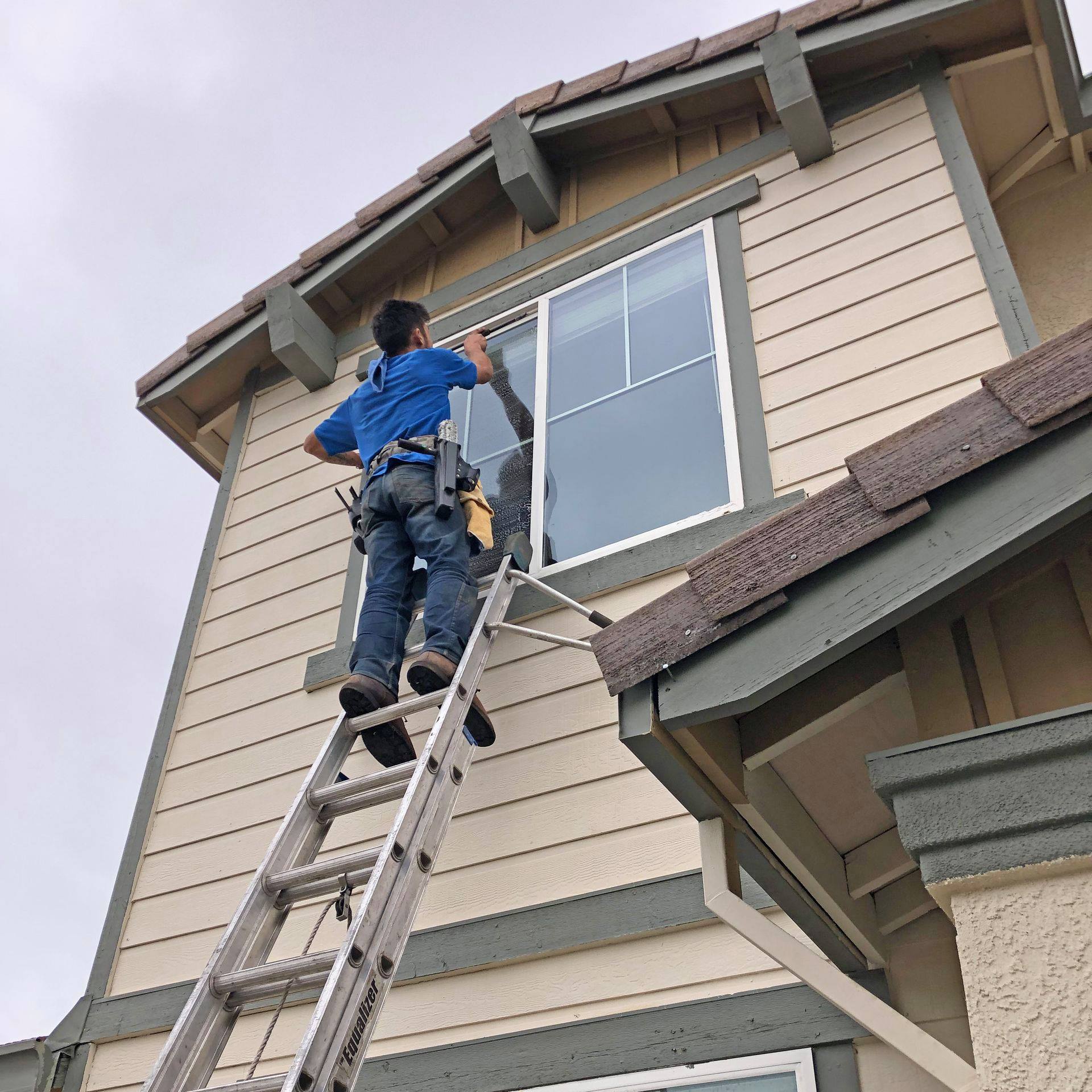 Orangevale, CA Professional Window Cleaning
Orangevale is a small town in California with a population of 35,000. Orangevale has many parks, restaurants, and coffee shops to enjoy. The town also has many trails for hiking and biking nearby and a lake only a short drive away. Orangevale is a great place to live for access to great schools, an easy commute to work, and for your family to grow peacefully. 
All homeowners can benefit greatly from our services. The appearance of this town is held at a high bar. It is understandable why homeowners would want to ensure their windows are kept clean and clear throughout the year. We want you to enjoy the small town feel and activities located in Orangevale rather than worrying about the cleanliness of your windows.
Why Choose Sierra Vista Maintenance?
There are several reasons to choose Sierra Vista Maintenance over other window cleaning companies. For one, our staff will always treat you like a member of the family. We want window cleaning and other home maintenance projects to not be miserable for you or your family. This is why we offer as many services as we do, to take the stress and misery off of your shoulders. We enjoy what we do and we dedicate ourselves to making your life easier in the process. So do not hesitate to make an appointment with us today for your regular window cleaning!