Window Cleaning Services In Penryn, CA
Everyone loves clean windows, but the actual process of cleaning them can be both time-consuming and dangerous when you try to do it yourself. Without the right equipment and products, too, it's easy for your attempts at window cleaning to leave them streaky, leaving you frustrated and wondering why you even bothered trying. Hence why so many people know that they should clean their windows but don't, because they wish there was a better way. And there is! Professional window cleaning by the experts at Sierra Vista Maintenance will make it so that all you need to do is hire us. We'll get the job done quickly and efficiently, leaving you marveling at the crystal clear results. We'll help you protect your investment and make your Penryn home's windows shine.
Clean Windows = Better Functioning Windows
Professional window cleaners will be able to get all those hard-to-reach places in your windows and every window of your home faster and safer than you could yourself because we have the experience and equipment to do so. The trees around Penryn make it so that it's easier for dust and debris to build up on your windows, which can cause them to weaken and become far more susceptible to damage over time. When you live in a beautiful place like Penryn, you don't want spots and streaks to mar your view of the gorgeous scenery around you. Regular window cleaning from the professionals at Sierra Vista Maintenance will keep your windows in good condition for as long as possible. 
When you hire Sierra Vista Maintenance for your window cleaning, you'll be able to choose from a few different packages we have available. When you select our full-service package, we'll clean the interior and exterior glass of your windows, as well as wipe down your frames, dust and wash your screens, and vacuum and clean the tracks. If you opt for our exterior package, we'll do all this for the exterior of your windows.
We're Here For All Your Exterior Surfaces
We know how much people yearn for a clean home, inside and out, but the out is just so much harder to clean than the in. Solar panels on your roof can lessen in efficiency when they get dirty, and your gutters can get clogged up with leaves, your patio and your driveway see a lot of wear and tear. Not to worry – Sierra Vista Maintenance can provide you with exceptional services for all your home's exterior surfaces. Do you need your roof cleaned? We can do that. Do you need pressure washing? We can do that too. Do you need dryer vent cleaning? You guessed it: we can do that for you too. 
If any part of your property is dirty, don't hesitate to call Sierra Vista Maintenance to come out and take care of it for you. We pride ourselves on the quality of our work and our customer service. We'll give your home a facelift at a fantastic price with quality that will astound you.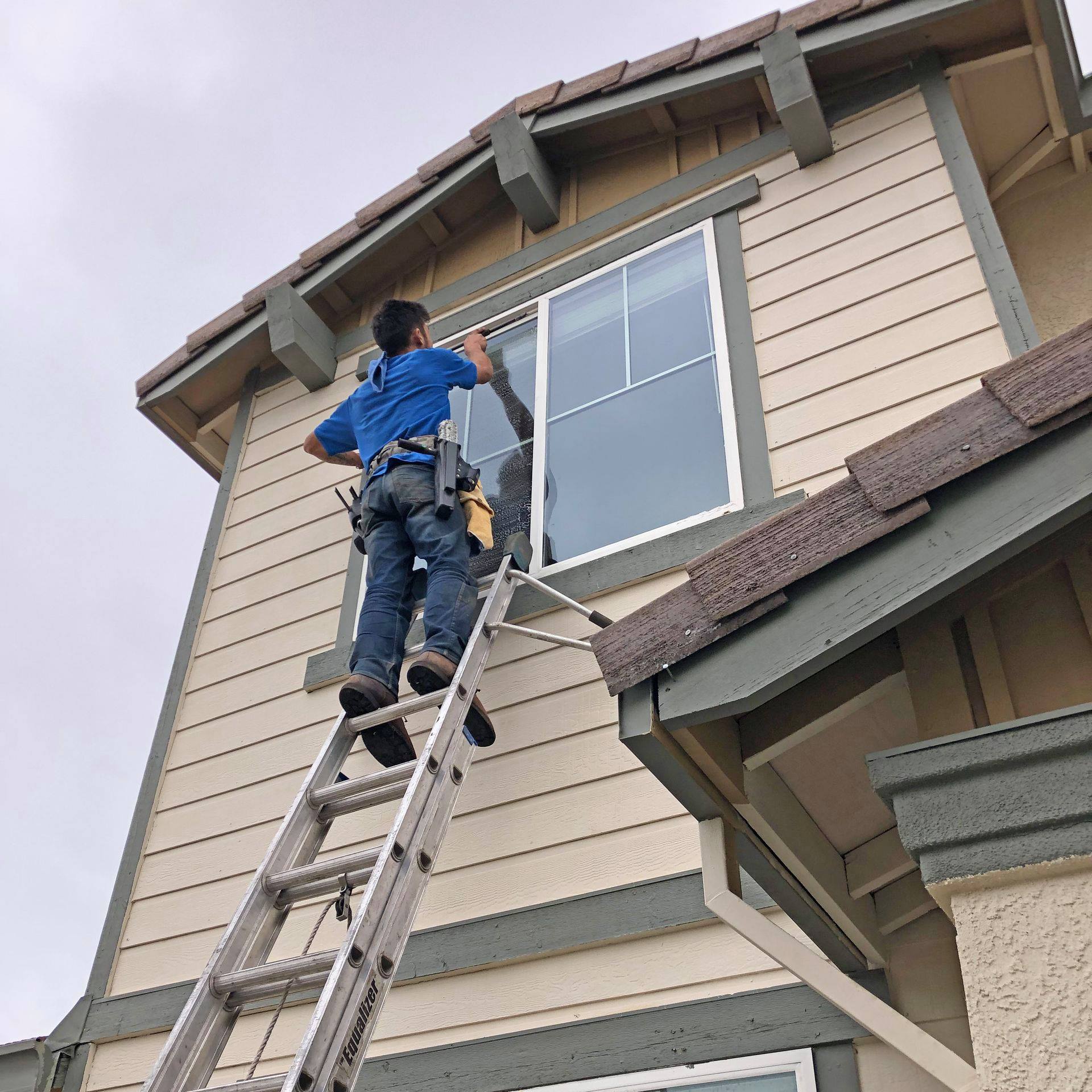 Penryn, CA Professional Window Cleaning
Just northeast of Rocklin within the Sierra Nevada foothills lies the small community, Penryn. Penryn is known for its palm trees that line the English Colony Road and its many Mandarin Orange groves throughout the hills. Many homes in Penryn have one or more acres of land to call their own, and it's common for people to have animals. Although a small town, there are still local attractions, such as the Valencia Club, where residents can dance and enjoy live music and good food. 
People of Penryn adore that they can have "country living" while still being able to access amenities and opportunities throughout the surrounding towns and cities. The trees around Penryn are stunning and part of the appeal, but they also mean that your windows will get dirtier faster. Luckily, Sierra Vista Maintenance is just a call away. No need to bust out the Windex – with our professional window cleaning services, your windows will be streak-free.
Why Choose Sierra Vista Maintenance?
Why risk your safety in trying to clean outside of your windows, when you can hire us to do the job quickly, effectively, and safely? We care deeply about our client's safety and satisfaction, so when you hire us to clean your windows, you can rest assured that we're not just talking – we guarantee exceptional results and services. Our testimonials can prove it! We've been serving the people of the Greater Sacramento area and the surrounding communities for over a decade. If your windows are looking dingy, we're here to help! Contact us today to schedule your window cleaning service and let us breathe new life into your home.