Window Cleaning Services in Rancho Cordova, CA
Window cleaning at first glance may not seem like a necessary task for your home's well-being when in reality it is among the most important. The last thing you should be dealing with is discoloration or leakage in your home. You can make your life much easier by hiring our professional window cleaners at Sierra Vista Maintenance. Our professionals have experience with the proper techniques and equipment necessary to get your windows clean and keep them that way without damaging anything. We are also very quick at what we do, so you won't have to stand around or close down your business for long. If you are living in the Rancho Cordova area, you can avoid the problems that can come from not keeping your windows clean by calling our experts.
Residential and Commercial Window Cleaning Services
Cleaning your windows can be a very time-consuming and potentially dangerous project to do by yourself. The windows that are being installed now, in both modern and older homes can be quite enormous and very high. Professionals should be left for a job like this to prevent anything from happening to you or anyone else trying to clean your windows. Our professionals have been cleaning windows for years and have the proper equipment and knowledge to get the job done safely and correctly.
Clean windows are essential for maintaining good curb appeal, whether you are trying to sell or not. Windows covered in dirt, pollen, mold, or mildew can also damage the glass and the frames the longer they are like that. There is also the concern for discoloration and leaking over time when the windows have become weaker. Having quality windows installed isn't much of a help when they lose quality after years of being dirty and covered in grime. This is exactly why professional window cleaning services by Sierra Vista Maintenance can be so beneficial for all homeowners in Rancho Cordova, California.
Solutions Beyond Your Expectations
The reality of keeping your home and windows clean comes down to ensuring the life and longevity of your property are as long as possible. The risk of living in Rancho Cordova is the potential for dirt, leaves, and pollen to accumulate all over your property on your roof, gutters, and windows. This debris looks bad and can dramatically lower your home's curb appeal. This debris can also be responsible for costing you more time and money in the long run for repairs and replacements. Even cleaning on and around your property can be costly when you're doing it on your own.
Sierra Vista Maintenance takes care of this worry for you and is proficient at removing and cleaning your property free of debris, dirt, mold, and more. Our services include window cleaning, gutter cleaning, roof cleaning, pressure washing, patio and driveway cleaning, and even solar panel cleaning. These are just some of the services we offer, but it makes the point about how much time and money we can save you by taking care of the dirty jobs so you don't have to. In addition to our high-quality services, we also take much pride in our customer service. We aim to please each of our clients no matter what kind of mess they may have or whether they have a residential or commercial property.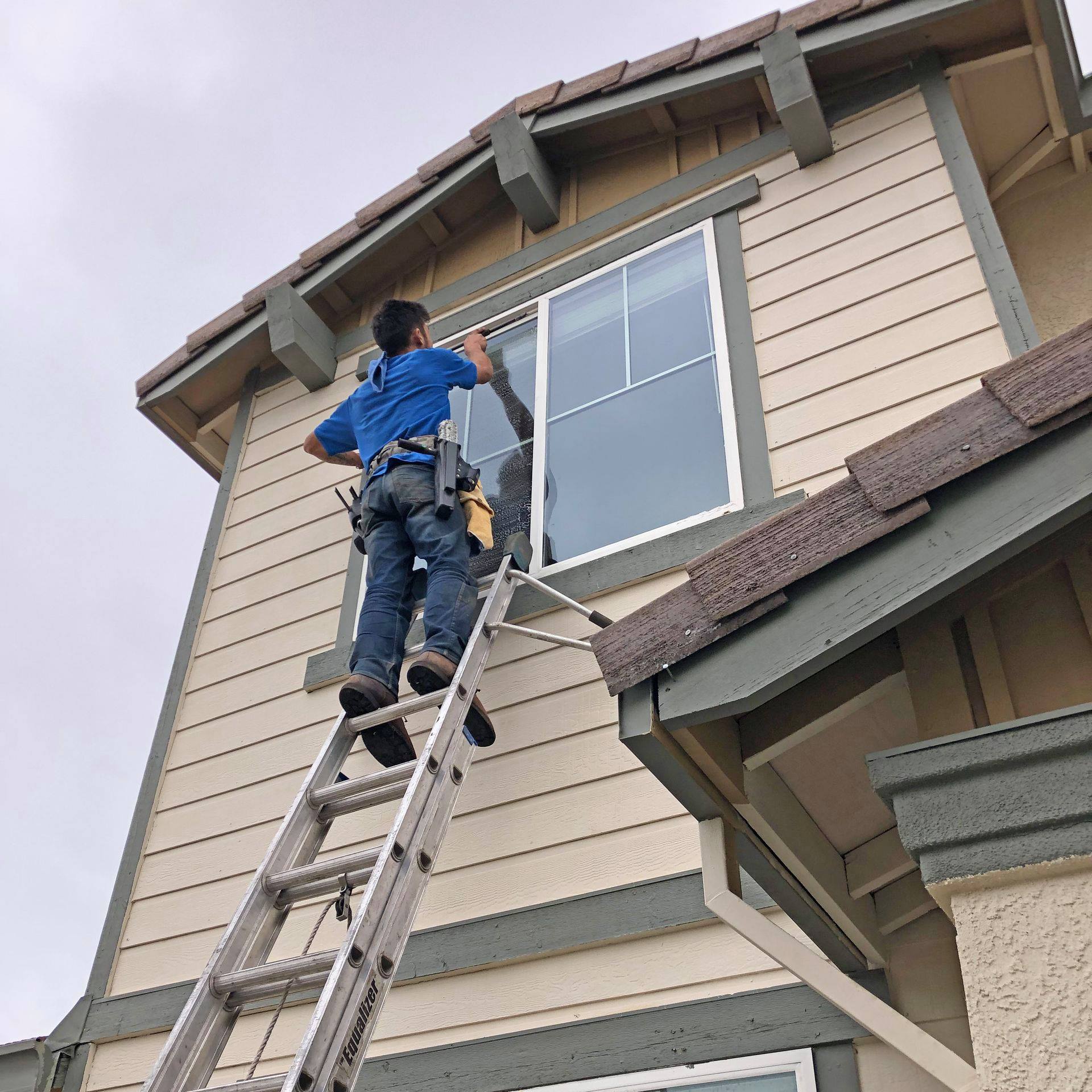 Rancho Cordova, CA Professional Window Cleaning
Rancho Cordova provides many benefits to those living in the area. It is known to be a very safe and diverse area to live in, and the city has a mix of residential and commercial properties. The weather in the city contributes a lot to the problem of dirty buildings since the temperature remains relatively consistent all year. In places where it rains a lot, dirt, pollen, and debris are washed away with each storm, but in Rancho Cordova that may not always be the case.
The last thing you want is to be the one home or the building on the block that is so dirty it lowers the value of the whole neighborhood. The dirty building always sticks out and not in a good way. Especially in such a nice place as Rancho Cordova where all the homes are in such great condition. Finding professional window and home cleaners in Rancho Cordova isn't as hard as it may seem, Sierra Vista maintenance is nearby and is among the best of the best.
Why Choose Sierra Vista Maintenance?
Wondering how nice it would be to have clean windows and a clean exterior? No need to think anymore, because Sierra Vista Maintenance offers all the services you'll need to get home back to feeling fresh. You and your bottle of Windex can only go so far, especially when your windows are large and span over multiple floors of the building. But we get it, a clean window is the best start to a clean-looking business and home. Our professionals are experienced and have worked with homeowners in Rancho Cordova, meaning we can provide all the services you'll need. Give Sierra Vista Maintenance a call today and we'll get you set up with an appointment.