Window Cleaning Services In Rancho Murieta, CA
Nothing says bright, clean, and inviting like sparkling clean windows. Windows play a key role in the curb appeal of your home, which is why so many people are opting to have their windows customized to unique shapes and sizes so that their home can look just the way they want it. But even the most high-quality, customized windows can be made ugly and weak without regular window cleaning. It doesn't matter how clean your home is otherwise – if you have dirty windows, they mar the curb appeal of your home and will make people assume that you don't care to keep it in good condition. Not to worry, Sierra Vista Maintenance's exceptional window cleaning services will ensure that your windows shine and maintain the beauty of your Rancho Murieta home.
Keep Your Home Beautiful
Over time, dust and dirt can collect on your windows, and hard water can leave mineral deposits on them. These lessen your windows' appeal and can even damage them. Debris, dust, and hard water can scratch and weaken the glass. Regular window cleaning will prevent damage and extend the lifetime of your windows by clearing away these contaminants. Mold can ruin the look of your windows, as well as their integrity, too. In order to keep your home beautiful and ensure that you can enjoy the sunshine in your home, you'll want to call Sierra Vista Maintenance to come out for a service that will leave your windows spotless and streak-free.
We use environmentally friendly cleaning products and squeegees to ensure a streak-free job. Have you ever tried to clean your windows yourself and got frustrated that your towel was almost making them worse, with the marks it leaves behind? That's why we opt for squeegees instead. We'll get every square inch of glass, as well as clean the frames and the tracks. Why risk your safety in trying to get to those hard-to-reach places when you can leave the hard work to the professionals who have the equipment to do the work in a way that isn't dangerous?
Professional Cleaning From The Roof Down
In addition to our high-quality window cleaning services, Sierra Vista Maintenance offers a wide range of other services to bring your home's exterior back to life. Regular cleaning is a part of maintaining your property and helping it last for as long as possible. Many repairs happen due to a lack of maintenance, so how wonderful is it that cleaning won't just make your home look great, but will also help you stave off easily preventable repairs? Sierra Vista Maintenance will ensure that your home stays functional and beautiful with our professional services.
Some of the services that we offer include:
Solar panel cleaning

Roof cleaning

Gutter cleaning

Patio and driveway cleaning

Pressure washing

Dryer vent cleaning

And more!
Our number one priority is your satisfaction. It's why we're so detail-oriented and transparent about our work. We want to save you both time and money and leave you stunned at the results of our work.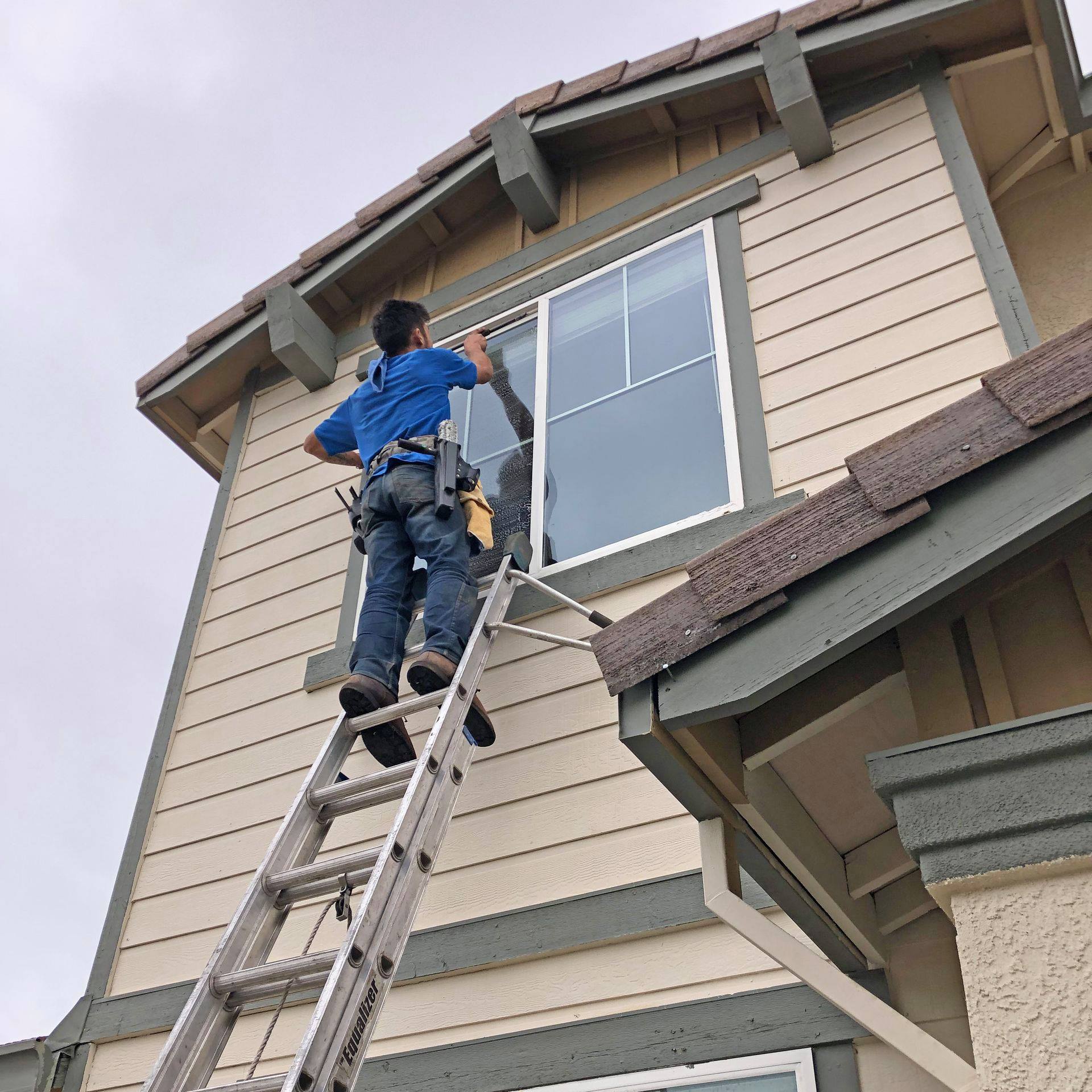 Rancho Murieta, CA Professional Window Cleaning
Rancho Murieta is commonly named as one of the best places to live in California, offering its residents a rural feel and quiet, safe, beautiful surroundings. This planned, gated community has it all – lush scenery and pristine lakes, wonderfully maintained parks, a country club, year-round community events and festivals, exceptional schools, a variety of shopping opportunities, and easy access to lovely wineries and vineyards. Rancho Murieta is good for families and retirees alike, and the fact that there's a half-hour commute to any city is something that many residents enjoy, stating that it enhances the atmosphere and quality of life to be had here. 
This stunning community is known for its beautiful homes and neighborhoods, and one of the ways to ensure that your home stays in its best possible condition is by cleaning your windows. With how vital windows are to the comfort, cleanliness, and security of your home, they must be cleaned right. Sierra Vista Maintenance will leave your windows sparkling and streak-free. Are your windows getting grimy? Our high-quality services will restore them to clarity that feels brand-new.
Why Choose Sierra Vista Maintenance?
For over a decade, Sierra Vista Maintenance has been providing the people of the Greater Sacramento area and surrounding communities with top-tier cleaning services for all of their exterior surfaces. You'll know when you choose us for your window cleaning that you'll be working with people from the area who care. Our expertly trained professionals have the equipment, technology, products, and skill to ensure a job that will leave you loving the look of your fresh, clean home. Contact us today to schedule your window cleaning!