Window Cleaning Services in Rio Linda, CA
Do you consistently notice a collection of dirt on your home, especially on your windows? Do you catch yourself casting a blind eye to the dust, grime, and spots on your windows? If so, the services provided by Sierra Vista Maintenance may be just the thing you need. Our trained experts have many years of experience providing services such as window cleaning, gutter cleaning, pressure washing, and more. We are in the market of helping homeowners maintain their beautiful looking and functioning homes. We know how big of a project it can be, and we want to help!
Professional Cleaning is The Way To Go
Home window cleaning is one of those things that can be done by the homeowner or left in the hands of the professionals. Either way, there are pros and cons and things the client is saving time and money on. We always recommend utilizing the help and expertise of professionals who have years of experience. Not only because you are sure to receive excellent results, but also because experts have experience spotting problems before you might notice them. Experts can get a close-up view of all your windows and check for chips, cracks, wood rot, or broken seals. This may not always be possible for homeowners, since having the right tools and equipment may be challenging. 
Professionals are also efficient and often take much less time, due to years of experience and extensive training. That way you can save time and achieve cleaner windows even quicker. Our window cleaning services can also help extend the life of your windows, especially if they are older or more delicate glass. We will reach all the hard-to-reach areas and crevices to ensure a miraculous clean.
Add-On Services
We offer more services than just window cleaning here at Sierra Vista Maintenance. That way your entire home can be well cared for and maintained all year round. Whether you are seeking gutter cleaning, pressure washing, or patio cleaning, our experts have the experience and expertise needed to get the job done. 
We offer a variety of services such as:
Roof cleaning

Gutter cleaning

Solar panel cleaning

Patio cleaning

Driveway cleaning

Pressure washing

Dryer vent cleaning
Our experts understand that your entire home needs cleaning services in addition to window cleaning. This is why we offer many different services to ensure our clients receive the best possible results. With our workmanship and service, your stress and workload will be lessened significantly. All these projects can be difficult to do on your own, but with the help of our experts, your home will be sufficiently cleaned without costing you your time and hassle.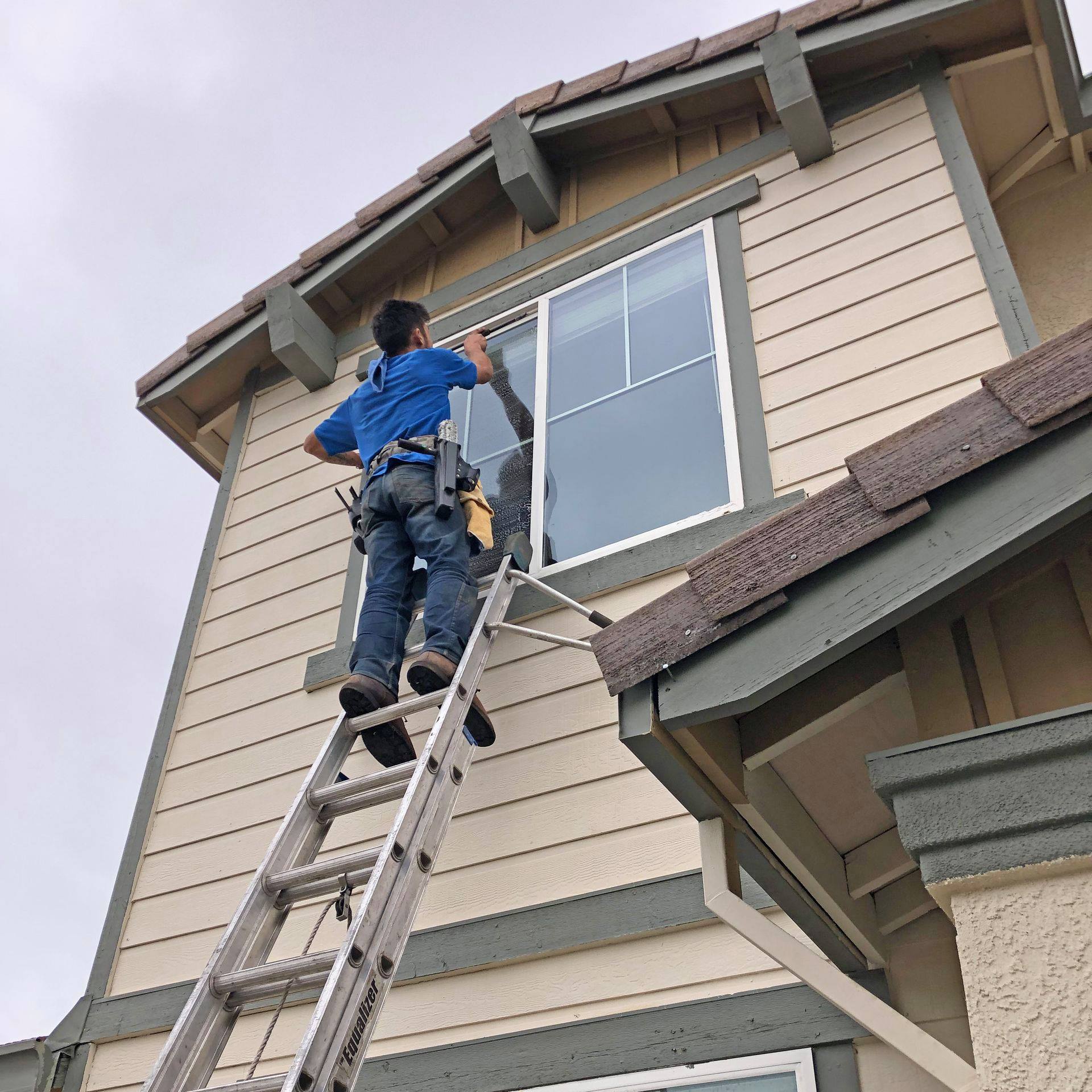 Rio Linda, CA Professional Window Cleaning
Although a small town, Rio Linda is a diamond in the rough when it comes to rural living in California. While the area is primarily residential and is not known for having a lot of stores or amenities, it does have a tight-knit community of hard-working people. In fact, there is a lot of pride among the 16,000 people that live here, and rightfully so. 
Sierra Vista Maintenance provides a variety of services to those living in and around the city of Rio Linda. We understand how busy life can get, even in a slow-paced city like this. We are confident that our services can make your life easier while enhancing the appearance of your entire home.
Why Choose Sierra Vista Maintenance?
Not only can window cleaning services be complicated to find in such a small area but finding professionals that you truly trust and that are friendly can be as well. At Sierra Vista Maintenance, you can rest assured that the results you receive will be the best you can find, and the professionals will treat you like family. We believe in providing excellent service and results so all of our clients have a great experience. If you live in or around Rio Linda, California the services we provide can greatly benefit you. Contact us today to get started!