Window Cleaning Services in Shingle Springs, CA
A home's appearance from the outside can make a big difference for homeowners. Not only does a dirty exterior look unsightly, but it can also result in allergies if there is mold or mildew present. Damage is also possible when branches or leaves are thrown toward the home and its windows.
Professional window cleaners may be exactly what you need when you notice your windows are too dirty to see through. Window cleaning can be a difficult job to do on your own and your home will benefit more from professional cleanings and inspections. The specialists at Sierra Vista Maintenance provide window cleaning services along with other cleaning services for the entire exterior of your home. Our services are affordable and our staff is professional while working with homeowners. Not only do we provide high-quality cleaning, but we are also equipped to spot issues and damage that can potentially cause allergies to those living in your home.
Say Goodbye To Dirty Windows
Window cleaning may seem like an annoying chore, especially when your home has a lot of them and when they are located in tough places to reach. While many people clean their homes themselves, cleaning a home's exterior windows can be very dangerous and exhausting to do on your own. This is just one reason why professional window cleaners can benefit you if you live in Shingle Springs. Other benefits include:
Enhancing your home's appearance
Extending the life of your windows
Decrease allergens in and around your home
Spot problems with your windows earlier than later
Avoid injury from broken or cracked windows
Remove mold or mildew from the outside of your home
Make sure your home is safe for you and your family
Professional window cleaning should be done regularly to ensure you are getting the most out of our services for your home and windows. Overall your property will be better cared for and safer for everyone with the help of our experts at Sierra Vista Maintenance.
Let Us Do The Dirty Work
Living in Shingle Springs can be a wonderful experience due to the beautiful scenery. However, it can be equally frustrating with the number of trees in the area and the wet weather. This combination of undesirable weather and debris can result in a dirty roof, patio, and windows. When your windows go without regular cleanings and inspections, the glass in the windows can become weaker and be more prone to breaks. Sierra Vista Maintenance specializes in this dirty work so you don't have to deal with it on your own.
We provide window cleaning services in addition to cleaning roofs, driveways, patios, dryer vents, solar panels, and more. Our technicians are trained to get your entire home clean from top to bottom efficiently and perform regular inspections to ensure everything is safe and working properly. Mold and mildew can cause damage to your windows over time and result in breathing problems for those living in your home. Trees can also spread branches and limbs towards your home and windows and cause breakage. You can't go wrong with hiring professionals to care for your home's exterior so you can continue enjoying the beauty and comfort of Shingle Springs.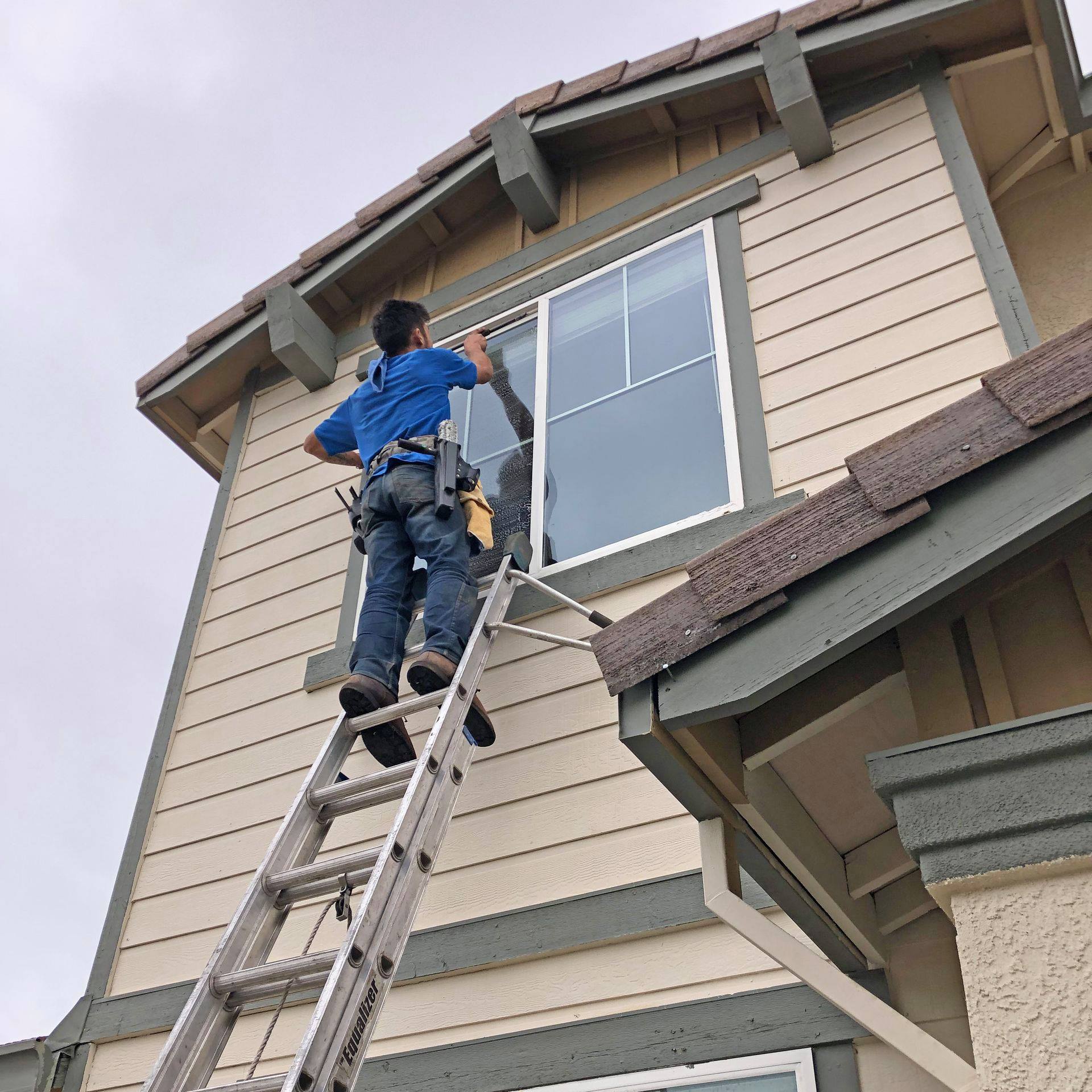 Alder Creek, CA Professional Window Cleaning
The rural area of Alder Creek consists of medium to large-sized single-family homes and apartments. While many of the residences in Alder Creek are newer, there are a handful of homes that are older and more prone to getting dirty. Since there are so many trees around here, your home is especially prone to falling twigs, branches, and leaves. This can lower the curb appeal of your home. Even if you aren't looking to sell, keeping your home looking and feeling fresh inside and out can help keep you and your family healthy while enhancing your home's appearance.
When you first enter a neighborhood, one of the first things you'll notice is how clean and well taken care of it is. Alder Creek has several unique qualities such as having beautiful, well-maintained homes. Keep your home looking fresh with us at Sierra Vista Maintenance.
Why Choose Sierra Vista Maintenance?
Sierra Vista Maintenance has provided window cleaning services for residential and commercial properties for many years. We are familiar with the area of Alder Creek and how important it is for people to have their properties cleaned and freshened to match the beauty of the area around them. Nobody wants to be the house that sticks out because of dirty windows, which is why our services benefit everyone. Our technicians are experienced and have undergone extensive training to ensure nothing is damaged while your building and windows are being cleaned. Our products and equipment are gentle and effective at removing all mold and mildew from the areas of your home that experience rain and debris from nearby trees. Contact us today to schedule your first window cleaning appointment!