Window Cleaning Services In Vineyard, CA
If you're like most homeowners, chances are that while you would like clean windows, it's a job that often gets pushed to the backburner. Cleaning windows yourself can be difficult, dangerous, and ineffective, even with all the tips and tricks on the internet. However, like the rest of your home, your windows require maintenance. You don't want to be the only house on the block with dirty windows, especially not in a clean and nice area like Vineyard. Professional window cleaners like the team at Sierra Vista Maintenance can take care of the dirty work for you and have the training, expertise, and equipment to ensure a job well done.
Enjoy That Sunshine
Dirty windows impact the curb appeal of your home and dim the interior of your home. In a sunny place like Vineyard, you want to be able to enjoy that sunshine, not have dirt and grime blocking it out. Dim interiors of your home can also affect the moods of your family, as the sun generally works as a natural mood booster. You want to be able to enjoy your beautiful views too, and cleaning your windows on occasion will ensure that you can.
In addition to affecting the aesthetic appeal of your home and how much natural light you get, dirty windows can also result in preventable repairs and replacements. Having the highest quality windows doesn't make a difference if you don't have them regularly cleaned, as they'll degrade faster than they should. Your windows are one of the easiest places in your home to get dirty, making the accumulation of mold and mildew a genuine concern. Hiring a professional who knows the proper way to clean your windows will ensure that your windows will look beautiful and last for many years to come.
We Clean More Than Windows
Although we are very proud of our window cleaning services, that's not all that the team here at Sierra Vista Maintenance can do for you. We know how important regular cleaning is to ensure the longevity of your property. It's one of the easiest ways to stave off repairs and to keep your home in good condition. That's why we offer exceptional services for the exterior of your home, from the roof down to the driveway. We value the quality of our work and respect the value of each and every one of our clients' properties. We want to help you make your property shine and function as it should, which is why we include the following in our services:
Roof cleaning

Gutter cleaning

Solar panel cleaning

Patio cleaning

Driveway cleaning

Pressure washing

Real estate cleaning

Dryer vent cleaning
Regular cleaning is an easy way to keep your home in tip-top shape. When you notice your home needs a little TLC, don't hesitate to contact our trained professionals here at Sierra Vista Maintenance to come to take care of that for you.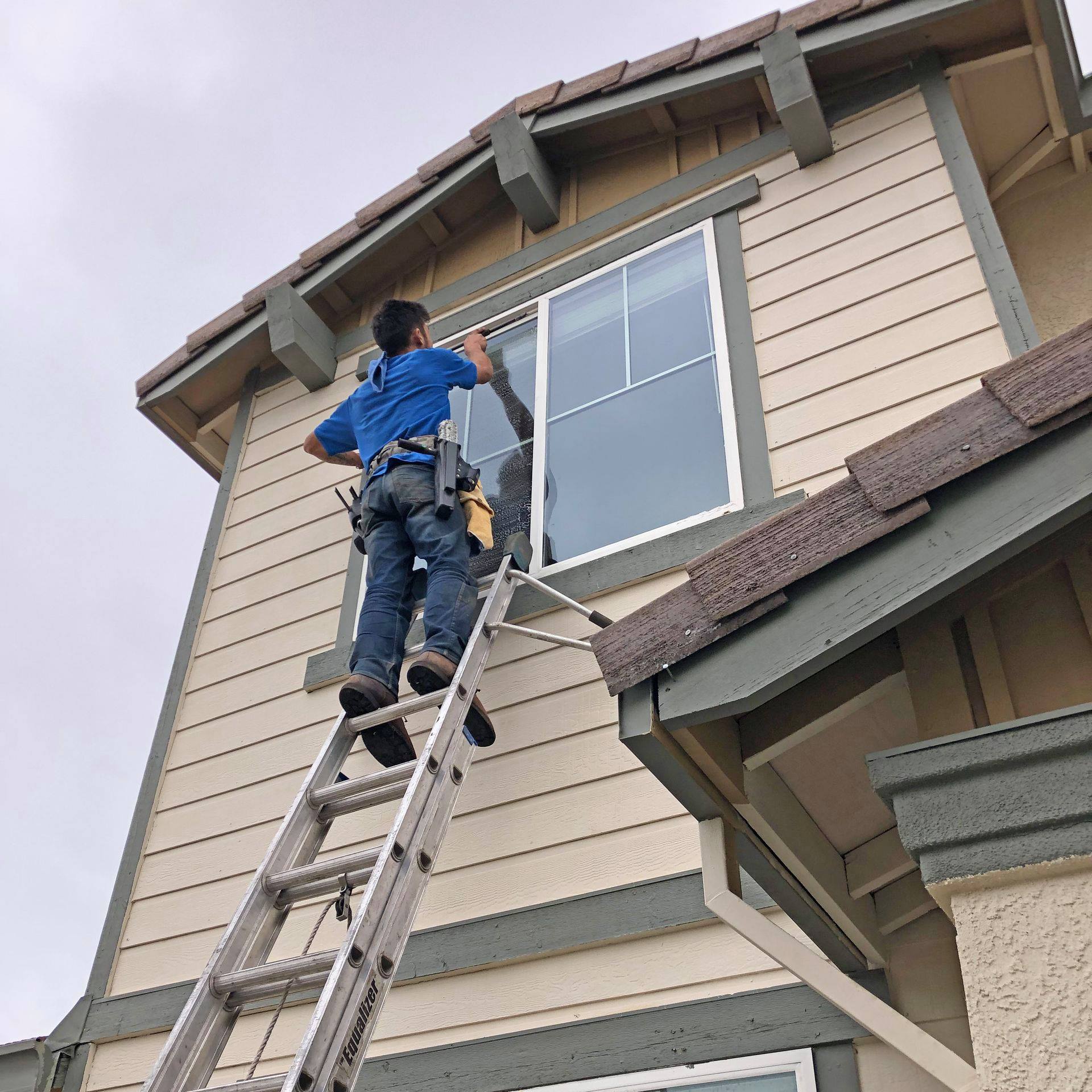 Vineyard, CA Professional Window Cleaning
Quiet, clean, and safe, Vineyard is an incredibly family-friendly and diverse community, ranking among the most diverse suburbs in California. Vineyard offers its residents a rural feel while also having the nearby convenience of the big city of Sacramento. There's no shortage of activities for the people of Vineyard, especially not outdoor activities, with the plethora of biking and hiking trails around. The people of Vineyard love that it's far enough away from the city to feel quiet and peaceful but also close to all the action. The area continues to expand as more and more people learn how friendly and safe the community is.
With all the sense of community and the ease of access to the outdoors, you don't want your windows to be dirty, making your home uglier than the others on the block. You also don't want your vision of your beautiful surroundings dimmed. Take back your view of the neighborhood, and have your windows regularly cleaned by the professionals here at Sierra Vista Maintenance.
Why Choose Sierra Vista Maintenance?
Sierra Vista Maintenance specializes in window cleaning services, as well as other services for the exterior of your home. Our trained technicians have the knowledge, experience, and equipment to reach all of your windows and ensure that your windows are kept clean and streak-free. Maintaining clean windows not only improves the curb appeal of your home but also makes it so that your windows will last longer and your home will be more comfortable. Contact us today to schedule your window cleaning service!