Sierra Vista Maintenance Pressure Washing Services
Remove destructive moss and toxic mold from building up on your property. Our chemical-free, family-safe pressure washing service will have your driveway, house exterior, deck, patio and concrete surfaces cleaned from all hazards. Protect your loved ones, guests and your home anywhere in the greater Sacramento area with our pressure washing services.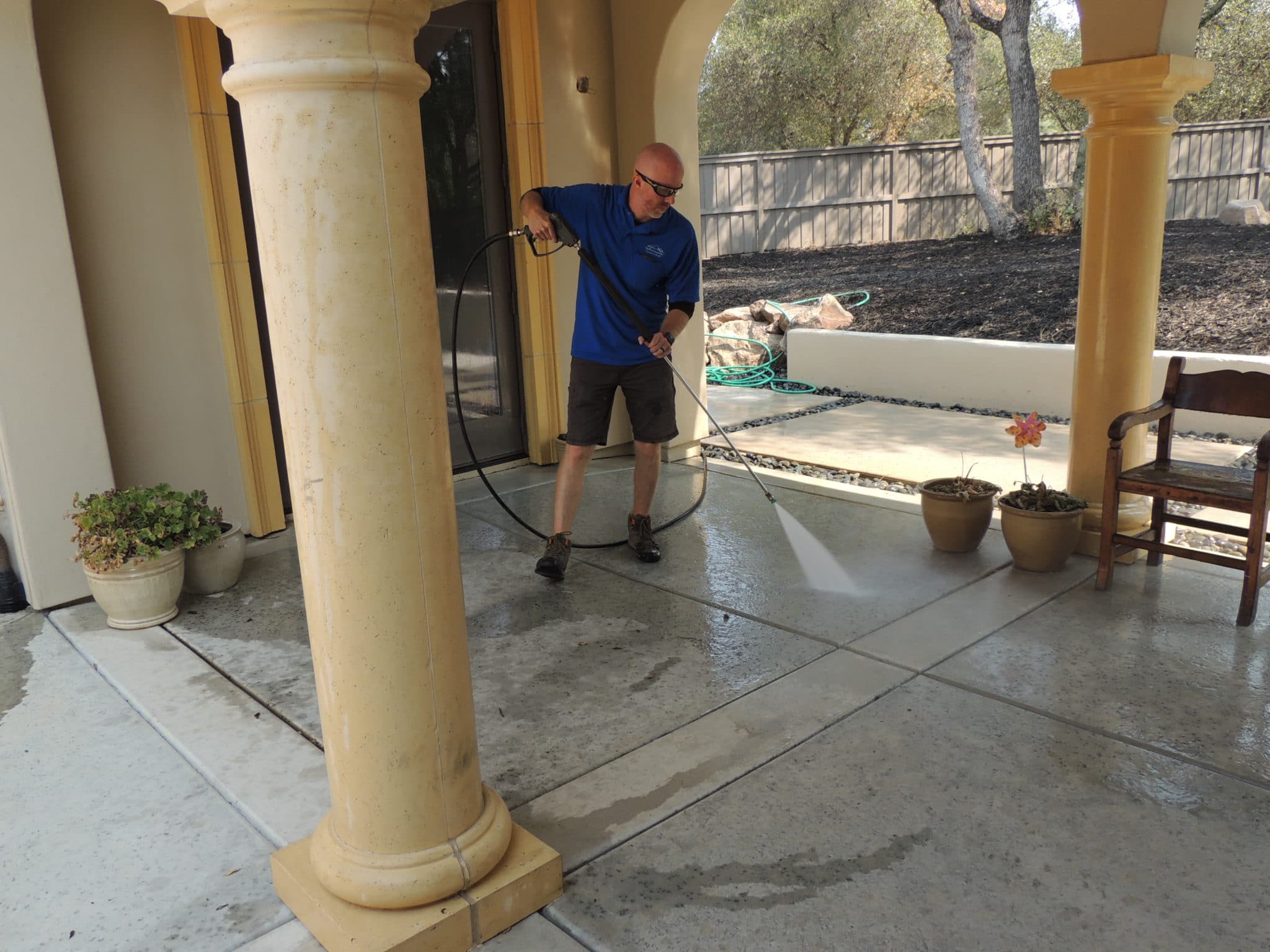 ---
Stop moss and mold from destroying your home
When exterior surfaces aren't cleaned on a regular basis, mold and moss and can easily sprout up. When these start growing at your home in the Sacramento area, they can lead to serious problems:
Mold spores can create health risks to you and your family.
Moss growth can eventually crack and damage your shingles, resulting in expensive roof repair.
Walking on moldy and mossy surfaces can be hazardous.
However, there's an easy way for you to prevent mold and moss from ruining your home: Pressure Washing.
Get Professional Pressure Washing for your home
Sierra Vista Maintenance provides pressure washing services for the Sacramento area so you can protect your home and those you love.
Pressure Washing Services in Sacramento and surrounding communities
House Washing
Make your home the star of the neighborhood with exterior house cleaning, including washing the face of gutters, under the eaves and exterior walls of dirt or grime. The sides of houses and buildings can accumulate dirt, grime, and even mold without you even noticing. This not only provides unsightly spots on your home but they can also pose a health risk to those living or visiting your home.
Cleaning Driveways
Reduce unsightly, slippery surfaces with driveway washing to remove any dirt, moss or mold. Having your driveway cleaning can improve the curb appeal of your entire house significantly as well as increase the safety of the surfaces surrounding your home. Leaves, dirt, and moss can be very slippery for those walking around your property, and the last thing you want to be responsible for is someone falling near your home because your driveway was dirty.
Refreshing Deck & Patios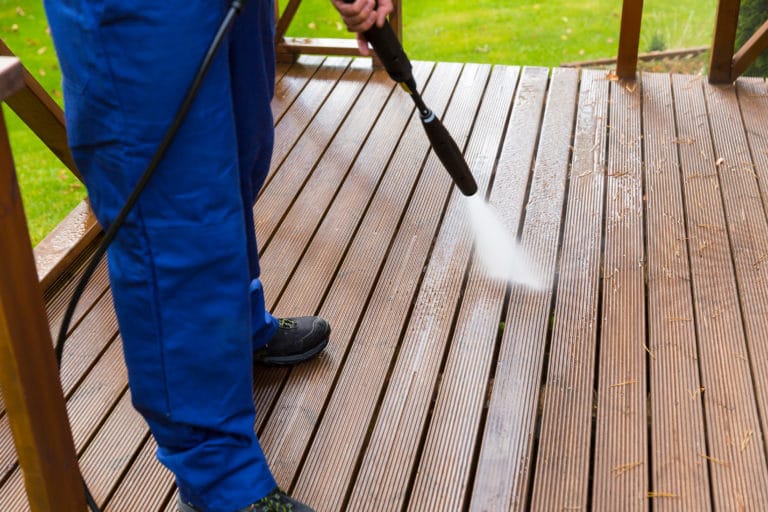 Make your deck the life of the party with deck washing to remove any dirt, moss or mold. Keeping it clean can also make it easier for you to stain and resurface your deck more consistently. Keeping your deck and patio clean can also improve the safety of the area and make sure you or any of your loved ones don't slip while on the deck and patio. Mold and grime can also happen often on decks and the best way to remove them is to have them professionally pressure washed.
Washing Concrete Walkways
Keep your walkways safe with concrete pressure washing to remove any dirt, moss or mold from your walkways, sidewalks or other concrete surfaces. Concrete attracts these particles and can cause the surfaces to become unsightly and unsafe for all those traveling on them.
Rust Removal
Remove rust and orange battery acid from exterior surfaces with F9 BARC treatment. Rust is often compared to cancer and works to slowly break down the metal little by little until there is nothing left. Rust can also weaken surrounding surfaces and cause them to be unsafe and unusable. Pressure washing these areas can remove the rust and acid and make the surfaces functional once again and look better.
Moss Removal
Protect your roof from moss damage with pressure washing to remove moss from your roof tiles. Moss causes your roof to store the moisture and prevents it from draining properly, this causes water damage on the roof as well as within the house as the moisture seeps in through the roof. Moss can also result in residual stains and make your home look worn down and lose curb appeal.
Contact Sierra Vista Maintenance for pressure washing professionals near the Sacramento area today!