Downspout Screen Installation in the Sacramento Area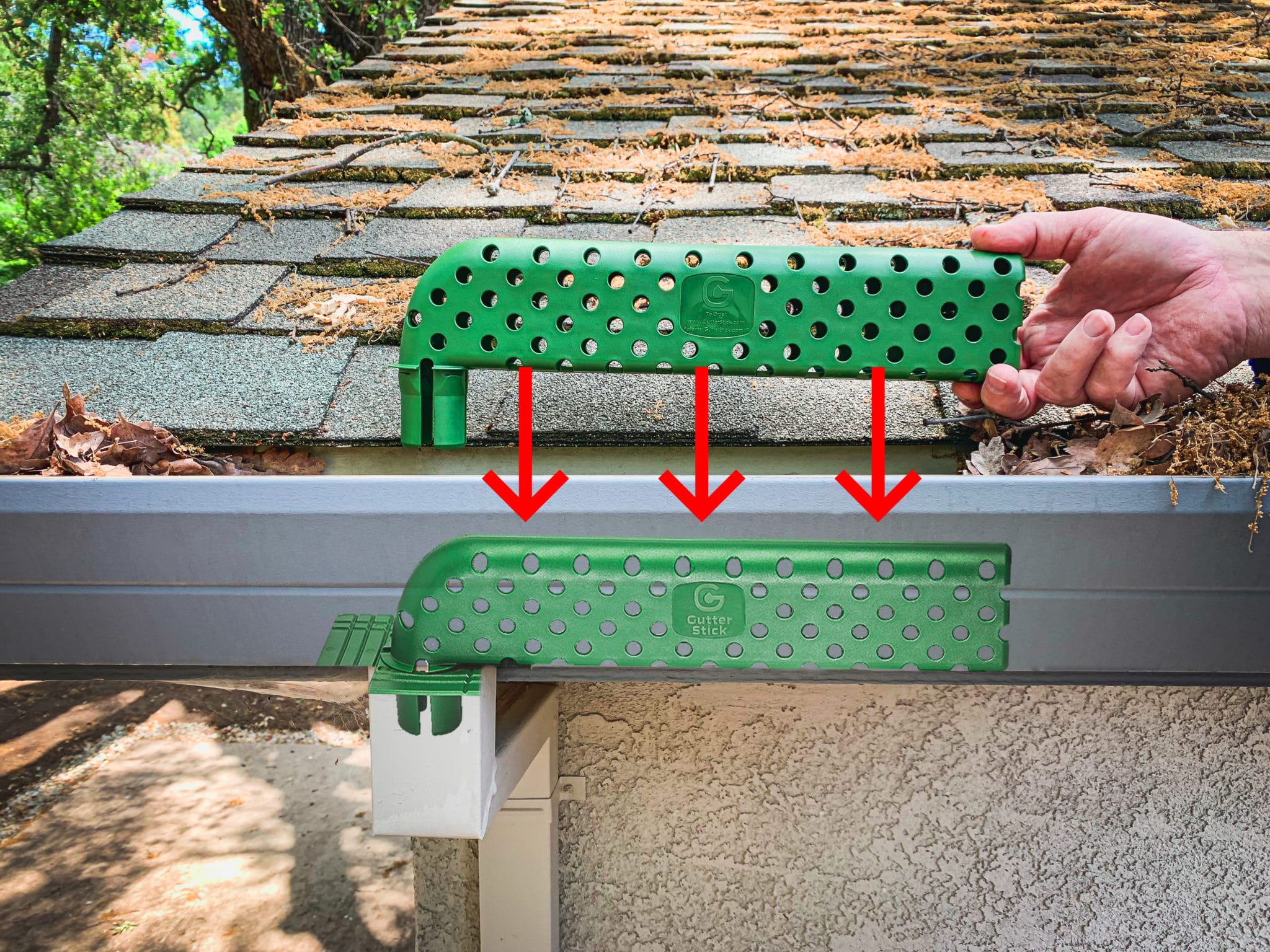 Gutter downspouts can become clogged over time with debris and leaves. When your downspouts are clogged, it can lead to water damage because the water is unable to drain properly away from your home or business. The gutter cleaning experts at Sierra Vista Maintenance can help solve this common issue with our downspout screen installation service.
Gutter Stick Downspout Screens
We are a certified dealer for Gutter Stick downspout screens. These screens are designed to keep water flowing through your gutters. The patent pending design of this screen has advanced optimized perforation, which allows water to continue to go through the downspout even if the gutters are clogged. The Gutter Stick is also designed with a special, adjustable plate that effectively secures the screen in place, ensuring it will do its intended job.
It is important to note that this screen is no substitute for seasonal gutter cleaning, but it is highly-effective in preventing downspout clogs in between cleanings. This is important to keeping water flowing through your gutters and downspouts in order to avoid costly repairs from water damage and breeding pests.
If you would like more information about installing Gutter Stick downspout screens at your home or business, please feel free to reach out to us by calling 916.432.1602. You may also request a free estimate online by clicking the button below.
Contact Sierra Vista Maintenance for gutter downspout professionals near the Sacramento area today!