Window Cleaning Services in Carmichael, CA
Are you looking for professional window cleaning in your area? If so, look no further than the professionals at Sierra Vista Maintenance. We understand how annoying it can be to have dirt, water spots, and other debris collected on your home's windows. It can also be especially annoying when it accumulates and starts causing other issues like mold and mildew. Many homeowners take a project like this into their own hands. However, we recommend trusting our experts with your home's window cleaning. We have several years of experience providing window cleaning solutions in Carmichael and we know how to get the job done without leaving streaks or scratches on the glass. We know that we can impress our clients with a job well done and impeccable service. Don't believe us? We challenge you to find out for yourself.
Window Cleaning with Friendly Service
At Sierra Vista Maintenance, we work to provide excellent service to each and every one of our clients. We want you to feel like a member of our family when you trust our experts to provide superior window cleaning. Our staff puts your needs, goals, and safety first when we perform our cleaning services.
We are passionate about providing services that are efficient and effective. We understand that even though window cleaning services can be extremely helpful, the entirety of your day can be interrupted if the cleaning takes too long. We perform our cleaning services as quickly as possible in order to avoid being an inconvenience. We want you to enjoy your home to the fullest, and we understand how difficult that can be with dirty windows that are impossible to see through.
Inclusive Cleaning Solutions
At Sierra Vista Maintenance, we focus on making your life as easy as possible. That's why we offer a variety of services to help you live a happier and healthier life in your Carmichael home. 
In addition to window cleaning, we also provide homeowners with:
Roof cleaning

Gutter cleaning

Solar panel cleaning

Patio cleaning

Driveway cleaning

Pressure washing

Dryer vent cleaning
A lot of these things are often overlooked by homeowners. We always recommend these services to homeowners to make their lives easier and to increase their homes' value and curb appeal. Regular cleanings can also help the surfaces and areas last longer without needing constant repairs and maintenance in the future. So by working with us, you will save money in the short and long run.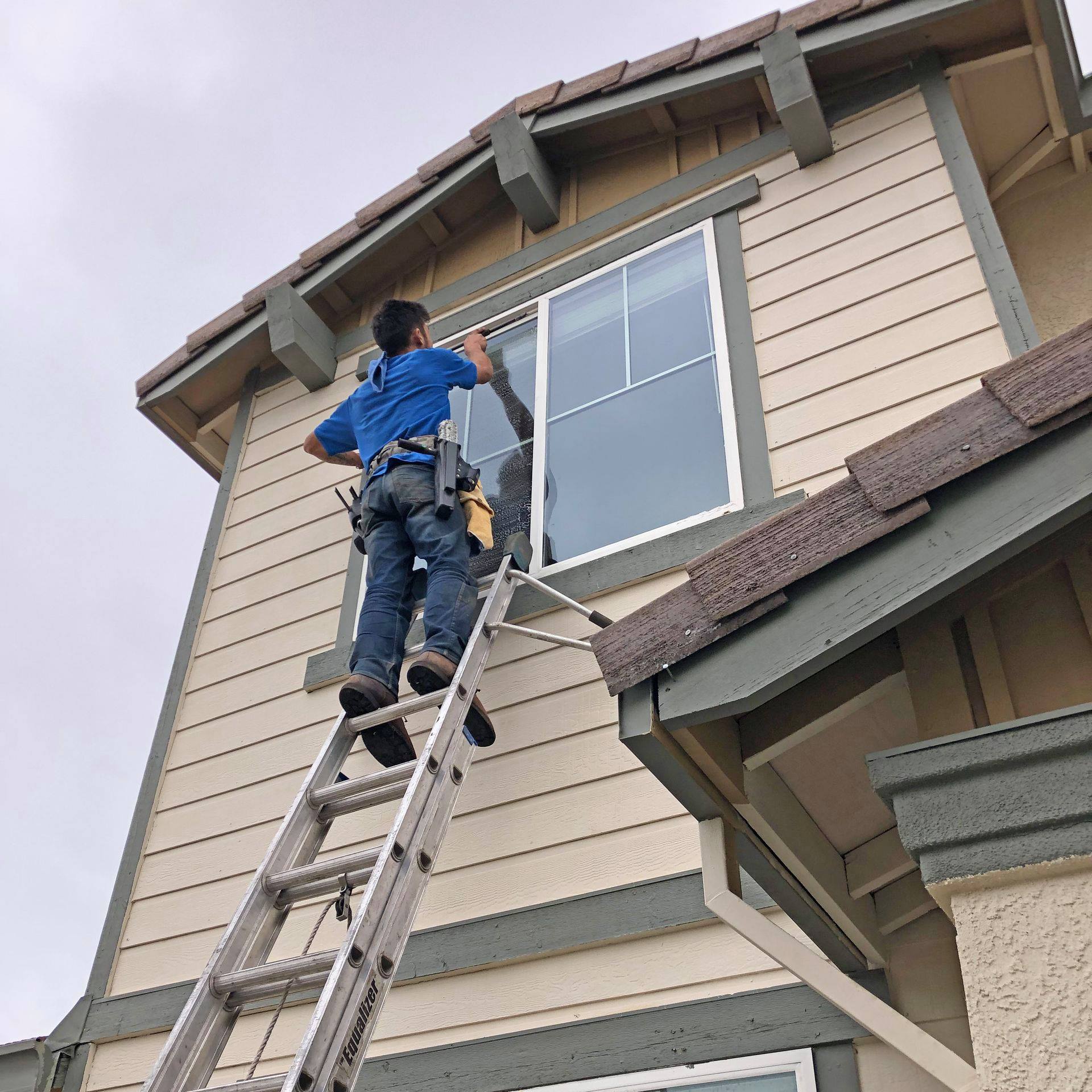 Carmichael, CA Professional Window Cleaning
Situated in the middle of the action, between the rivers and rolling hills of California nature and downtown Sacramento, Carmichael provides residents the best of both worlds when it comes to living in rural and urban communities. With around 80,000 people living within the city, there is always something to do within a short drive. From taking midday walks downtown to roaming the beautiful parks to exploring the fantastic restaurants, you are guaranteed to have a great time within the city – whether you are living there or simply visiting.
What could be better for your Carmichael home than a fresh exterior cleaning? Imagine your windows clear as day with no streaks on site, your driveways and patio clear of leaves and dirt, and your solar panels working at peak efficiency. It would be a dream come true to spend a free day roaming the city rather than being stuck at home doing all these chores on your own.
Why Choose Sierra Vista Maintenance?
There are many perks to living in the bustling city of Carmichael, including reasonable access to services such as window cleaning. We at Sierra Vista Maintenance have been providing window cleaning and other services to residents of Carmichael for many years. We understand the high bar the city sets for the appearance and cleanliness of the homes. This is why we are so committed to providing high-quality and affordable home cleaning solutions. Our professional home cleaning solutions are a quick call away. Contact us today for our excellent maintenance services!