Window Cleaning Services in El Dorado Hills, CA
For many homes, the windows are the most beautiful aspects from the inside and out. Windows can be personalized to fit the style and preference of the homeowner. There are so many options to choose from and a variety of different ways to customize a home just by changing up the windows. With that said, windows can dramatically change the appearance and value of the home for good or for bad. Dirty windows can cause health issues in your family, reduce the amount of light coming into your home, and lower your home's curb appeal. The best way to remedy this common issue is to hire professional window cleaners to remove these substances from your windows and give your home a well-needed facelift by providing clearer windows. 
Dirty Windows Are Worse Than You Think
Home windows are easy to get dirty, yet they are challenging to clean. Depending on the home, some windows can be extremely large and difficult to reach due to the location. Oftentimes the inside of the windows are cleaned as part of the regular cleaning routine, but the outside can be much more difficult and dangerous to clean. That is why leaving the task of window cleaning to a professional is the best way to go. 
Another reason to have your windows professionally cleaned is to ensure no one in your family becomes exposed to anything that may be on the windows that may be harmful, such as mold, pollen, dust, or bird droppings. These substances can cause allergies and other conditions resulting in difficulty breathing. Bird droppings can even spread diseases and cause health issues. The professionals with Sierra Vista Maintenance have the equipment and knowledge necessary to remove these substances from the outside of your home safely and effectively. Leave it to us to get the dirty jobs done so you can return to enjoying the comfort of your home. 
Clean From The Roof Down
Windows are not the only place in a home that can get dirty. Driveways, patios, sidewalks, roofs, gutters, and everything in between can become just as dirty. This is why choosing a professional cleaning service capable of caring for all these areas in your home is so important. Clean windows can dramatically change the appearance of your home. Sierra Vista Maintenance offers professional cleaning services to those living in or around El Dorado Hills and is capable of cleaning all of those nooks and crannies that seem impossible to reach by yourself. We can guarantee that you will feel refreshed with your home being clean from the roof to the foundation. Our services include:
When you come to us for our cleaning services, your vision becomes our goal. We want to help you get your home back to looking its best for you and your guests. There is no reason to risk allergies and embarrassment from having dirt or moss on or around your home, especially when our experts can get rid of all the impurities quickly and effectively and at an affordable price.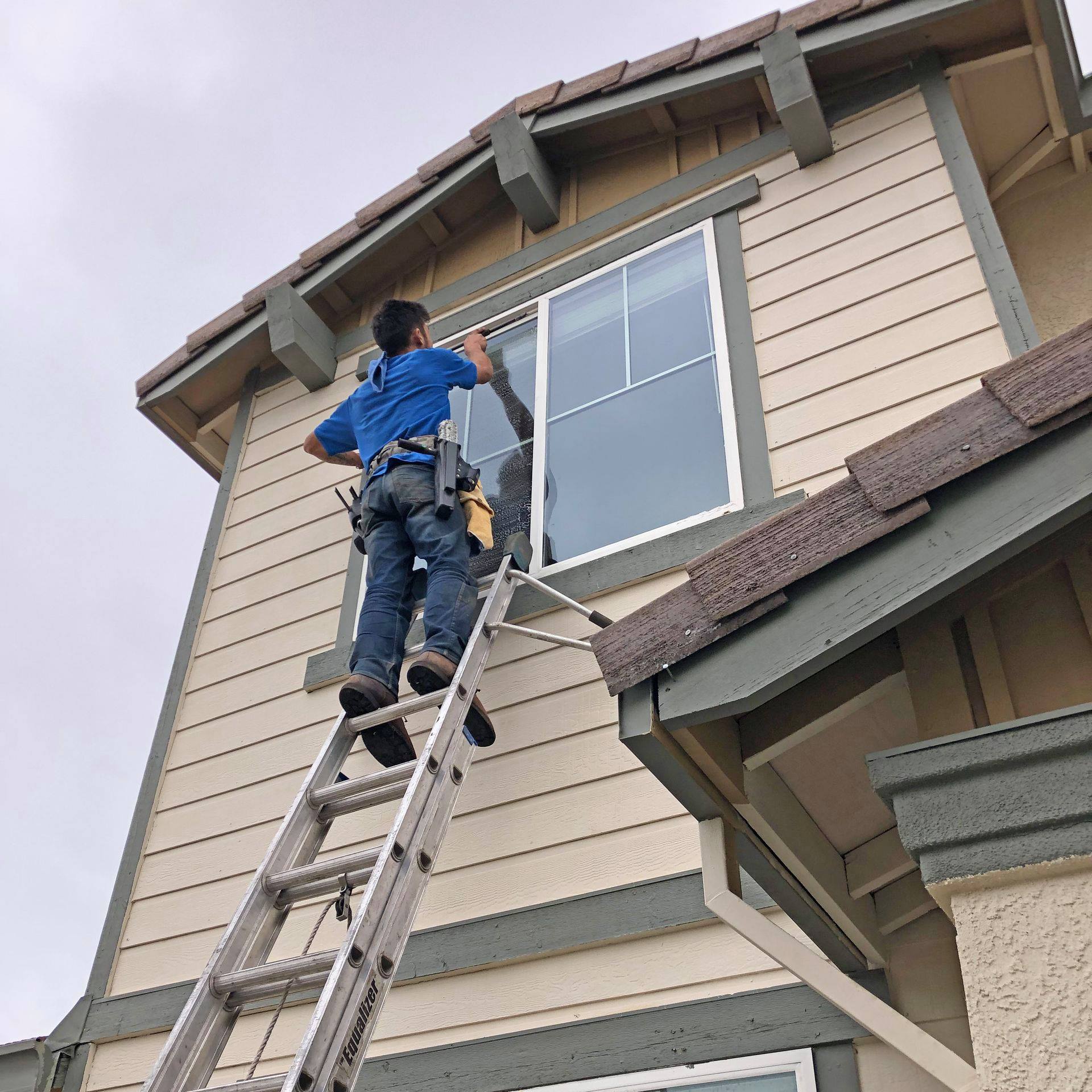 El Dorado Hills, CA Professional Window Cleaning
El Dorado Hills has been ranked as one of the best places to live in the country for several years. It is a small community that has grown tremendously over the years while remaining mostly rural. The city is known to be an excellent place to raise a family and has many parks in the area. It is also in very close proximity to shopping centers and the mountains. There are also professional window cleaning services located nearby so you never have to worry about living with dirty windows for very long. The experts at Sierra Vista Maintenance are flexible in our times of service and can get your home feeling fresh from top to bottom. We have only the best pressure washing equipment and can remove those stubborn spots that may be difficult while cleaning them yourself. 
Why Choose Sierra Vista Maintenance?
Since the location of El Dorado Hills is near so many window cleaning companies, you may be wondering what makes us so special compared to the others. Sierra Vista Maintenance has been providing professional window cleaning services to residents of El Dorado Hills for more than a decade. Our staff is licensed and has undergone extensive training to ensure each of our clients is left with pristine homes from the roof to the driveway. We understand the many options available for homeowners in this area when it comes to professional window cleaning services, but by working with our experts we can promise that you won't be disappointed with our work or service. Our services are comprehensive and our team is dedicated, call our staff today for your window cleaning service.