Window Cleaning Services In Rescue, CA
Are you looking for an easy way to extend your windows' lifespan and boost the curb appeal of your home? Sierra Vista Maintenance's professional window cleaning services can do just that! While cleaning your windows may not seem like the most essential factor to their longevity and durability, window cleaning is one of the easiest ways you can ensure that your windows maintain their functionality for years to come. Even the most high-quality windows need regular cleaning to stay that way!
Why Window Cleaning Is So Important
Dirty windows are more than a mild annoyance. They also lessen how much light gets into your home, which can negatively affect your and your family's mood since sunlight is Nature's mood booster. And you're not the only one who notices when your windows are dirty – anyone who passes by your home can too. Dirty windows bring down the curb appeal of your home and make it seem uncared for. 
Additionally, regular cleaning is the best thing you can do to take care of the problems that can make your windows dark and discolored. Dust, oxidation, and mold don't just take away your windows' shine; they take away their functionality, too. Glass is strong, but it can be made weak by dirt scratching it, by mold getting between the panes, by debris getting into the pores. Plus, if your tracks and frames have a buildup of debris and dirt, it makes your windows harder to operate over time. Sierra Vista Maintenance is here to help! 
Our full-service window cleaning will leave the interior and exterior of your windows' glass, as well as the frames, screens, and tracks, crystal clear and streak free. Or, you can opt for our exterior service, which just excludes the interior of your windows. We'll ensure that your windows are beautiful and functional for years to come with our high-quality, professional services.
We'll Clean More Than Just Windows!
Do you need other exterior surfaces of your home cleaned besides your windows? Perhaps your roof? Or your gutters? Sierra Vista Maintenance offers exceptional, detail-oriented services that will ensure that your home looks its best and stays in the best possible condition. Some of the services we offer include:
Roof cleaning

Gutter cleaning

Solar panel cleaning

Patio and driveway cleaning

Pressure washing

Real estate cleaning

Dryer vent cleaning

And more!
In Rescue, the community is very important. You want a window cleaning company like Sierra Vista Maintenance that understands this and provides you with top-tier work and transparent, friendly customer service. We share those values. When you hire us, you can rest assured that you'll be amazed at the quality of our services and how much we prioritize client satisfaction.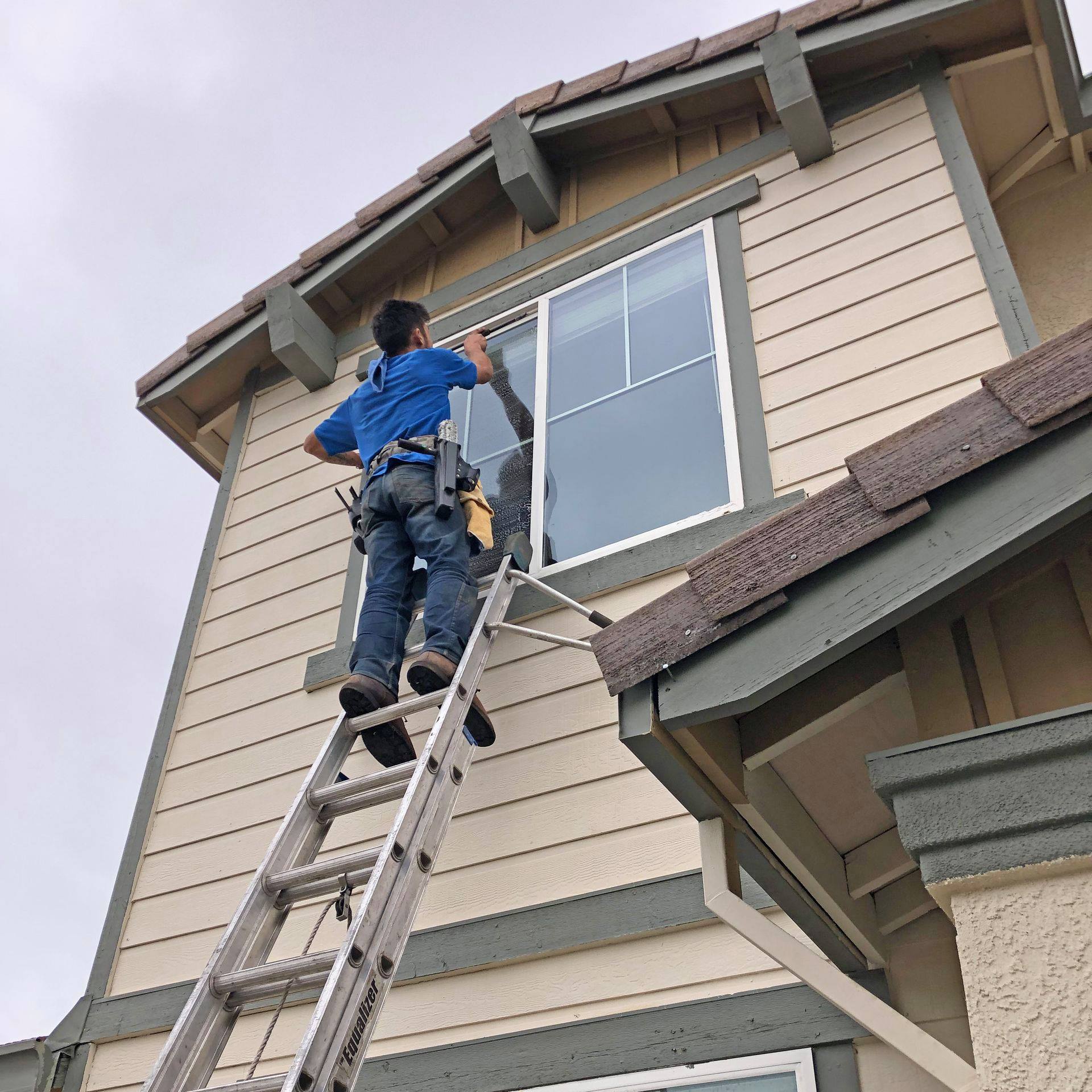 Rescue, CA Professional Window Cleaning
Rescue is a small, unincorporated community within El Dorado County. Farmlands, vineyards, and ranches sprawl out around the town, though Rescue itself has a mixture of rural and more suburban areas. Many families settle down in Rescue because of the sense of community and general safety of the area. While residents of Rescue generally need to commute to work, the town itself has several great amenities. A fair percentage of the adult population work from the home meaning they can enjoy their quiet, rural lifestyle.
Though beautiful, the trees in the area can impact the comfortable life Rescue provides, as the dust and debris from them can build up on windows, lessening their effectiveness. We all love a clean home, but cleaning your windows yourself can be dangerous, especially when you try to get to the exterior of them. Not to worry – Sierra Vista Maintenance has the experience and equipment to clean your windows professionally and safely. No need for you to do anything other than contact us in order to keep your home in tip-top shape!
Why Choose Sierra Vista Maintenance?
For over a decade, Sierra Vista Maintenance has been providing high-quality window cleaning services to clients all around the Greater Sacramento area. We believe that companies should be transparent with their clients about their work and that there's no need to sacrifice quality for affordability. Our professionals have been expertly trained and have received licensing. With the quality of our equipment and products, you can rest assured that we'll get the job done right. Contact us today to schedule your window cleaning service for your Rescue home!