Window Cleaning Services In Rosemont, CA
Your windows are one of the first things that people notice when looking at your house. There are a plethora of benefits to maintaining clean windows that go beyond the curb appeal of your home. While it's true that dirty windows are unsightly and affect the aesthetic appeal of your home, they can also reduce your property value and affect the value of your entire neighborhood. Beyond that, window cleaning maintains the integrity of your home, keeping it safe and looking good. Professional window cleaning will not only ensure that your Rosemont home looks great, but also prevent it from damage over time.
Window Cleaning Is About More Than Looks
Many people assume that window cleaning is just about aesthetics. Clean windows certainly look better than ones covered in dust and grime, and with how easy it is for windows to get dirty, all that buildup can impact the curb appeal of your home over time. However, dirt buildup doesn't just look bad – it also can lead to your windows needing repairs or even replacement further down the line. This is because even the highest quality windows are affected by dirt and grime since they can get into the very pores of your glass frames. This weakens your glass and can also result in mold, mildew, and bird droppings on your window frames, which can segway into rot. These issues don't just affect the exterior of your home but also the interior.
Mold is a serious health hazard and can lead to medical problems. Poor window insulation lowers the air quality of your home, which can result in irritated skin, respiratory problems, and other medical issues over time. This also affects the efficiency of your home, resulting in spiking energy bills. Sierra Vista Maintenance offers exceptional window cleaning services to your Rosemont home to ensure that your windows stay in good, functional condition for years to come. This not only improves the appearance of your home but also its safety.
Quality Services To Enhance Your Home
Sierra Vista Maintenance takes an immense amount of pride in our window cleaning services, but that's not all we can do for you. We offer high-quality cleaning services for the entire exterior of your home, from your roof to your driveway. We know how important regular cleaning is to clear away dirt and debris in order to stave off repairs and maintain the condition and functionality of your home. 
Some of the services we can offer you include:
Roof cleaning

Gutter cleaning

Pressure washing

Dryer vent cleaning

Patio cleaning

Driveway cleaning

Solar panel cleaning

Real estate cleaning
When you choose Sierra Vista Maintenance for your cleaning needs, you'll know that you're working with trained professionals who have the experience and equipment necessary to make your home sparkle and keep your family safe.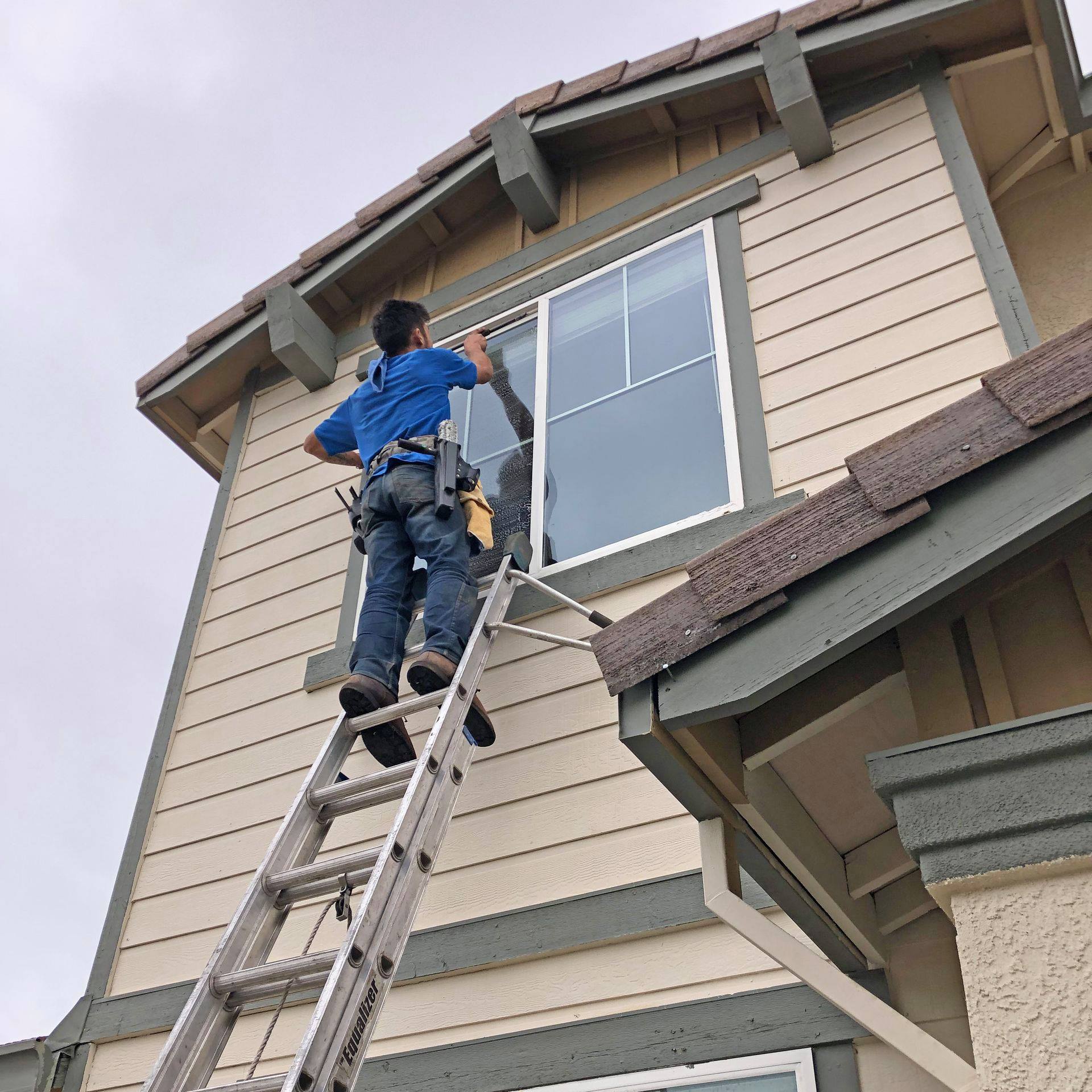 Rosemont, CA Professional Window Cleaning
Rosemont is a quiet city that remains affordable in comparison to other cities in California. A short distance from Sacramento, many residents of Rosemont commute into the big city for work while coming home to their family-friendly neighborhood each night. With all the big yards, spacious houses, walkable neighborhoods, and towering trees, Rosemont is a lovely place to live. While all these beautiful outdoor surroundings are wonderful to walk in and enjoy the beauty of, they also mean that your windows will get dirtier quicker from all the leaves and debris.
Sierra Vista Maintenance has immense experience in serving the residents of Rosemont. We understand the importance of maintaining a clean home, both for the sake of appearance and for the sake of safety. We're more than happy to do the dirty work for you. We want to ensure that all our customers are satisfied with the quality of our work and customer service.
Why Choose Sierra Vista Maintenance?
Cleaning your windows is a chore that many people put off. It can be difficult and even dangerous to attempt this job yourself. And if you think that the only reason being window cleaning is aesthetics, it can be easy to put it off. The trained experts here at Sierra Vista Maintenance know the importance of regular window cleaning in order to protect your investment and your family. We have the experience, training, and equipment necessary to provide you with top-quality services so that you can rest assured that your home will stay in good condition for years to come. To schedule your window cleaning, contact us today!