You may have heard the benefits of pressure washing before, but it is important to distinguish why professional pressure washing is better than doing it on your own. Professionally pressure washed homes look better and have a higher value than those that never get a deep cleaning. But why should it be completed by a professional?
Sierra Vista Maintenance offers timely and affordable pressure washing so that you can reap all the benefits without worrying about ruining your home. High water pressure can cause cracks, dents, or paint peeling when incorrectly used. Hiring a professional will help you avoid these issues and help you see the following benefits.
1- Remove More Than Just Surface Dirt
Spraying your home with a house or using a brush and soapy water will only remove so much buildup. These methods will not get you down to the base of the material and can not remove years of stains and dirt.
Pressure washing uses high PSI (pounds per square inch) that is forceful enough to lift debris and bring back the brightness of the materials of your home. Having a home professionally pressure washed will take you back in time by bringing new life to your siding, driveway, porch, or roof.
2- Add Years Of Life To Your Home
Speaking more literally, pressure washing can bring your home a longer lifespan. While it can't literally take you back in time, having the materials cleaned frequently will prevent them from deteriorating too quickly and having to replace them. Having weak materials could mean disaster for your home, and you may find yourself having to start from scratch. Professionals can add years to the lifespan of certain materials around your home or commercial building.
3- Get A Better ROI For Your Home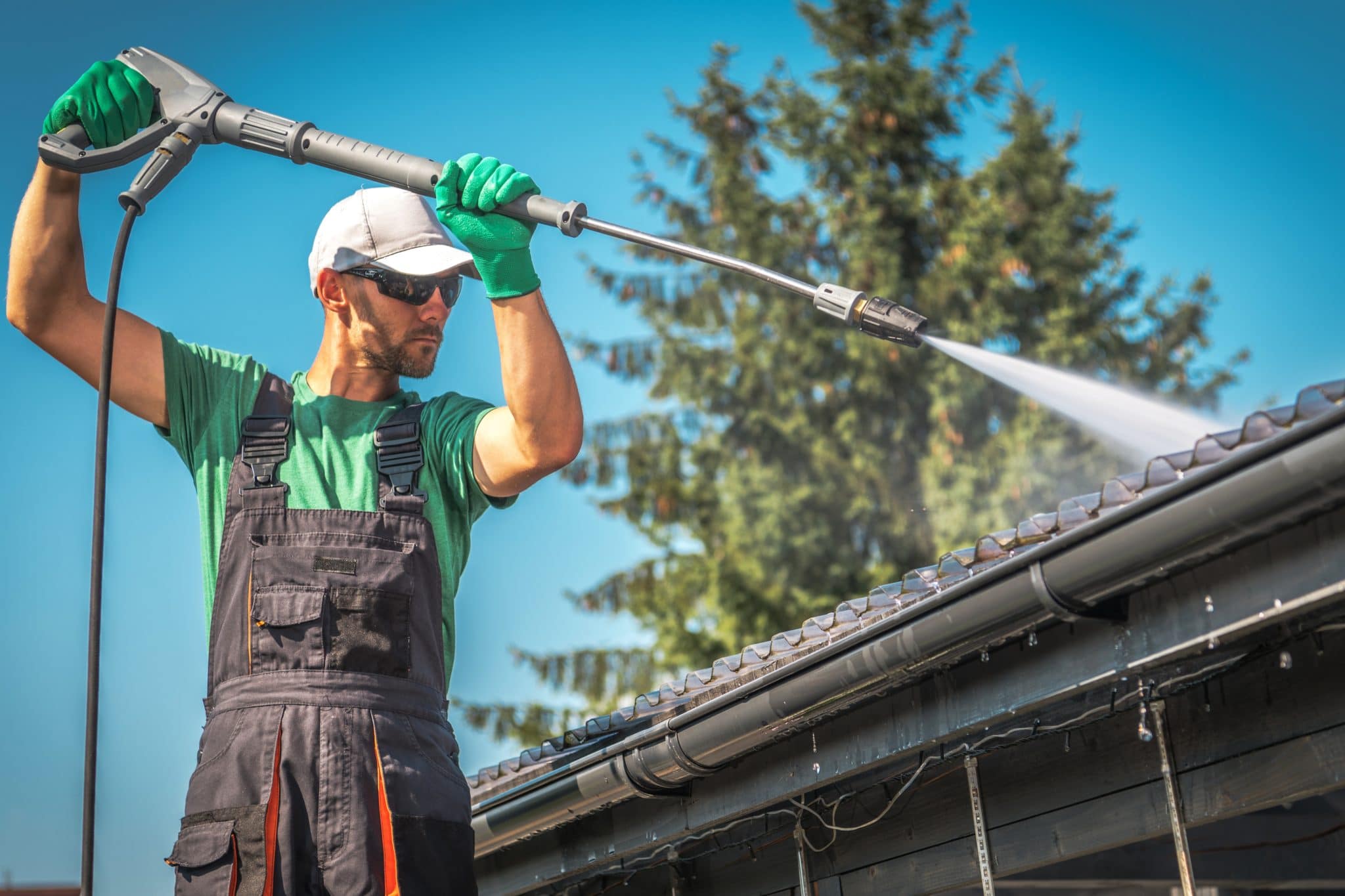 Everyone wants to know that their investment is working for them. When you purchase a home and make payments on it, it can feel like you're not seeing any return on what you have put in. Pressure washing, upgrades to your home, and landscaping are all ways to increase your ROI on your home when you look to sell.
Even if you are not looking to sell, having your home professionally pressure washed will help you feel better about the money you are putting into the space to make it feel more like your own.
4- Avoid Stress About Proper Cleaning Solutions
When pressure washing, there is more to consider than just what pressure washer you need to rent. You need to determine the right PSI, what cleaning solution is right for your home, and if it will make the current damage to your home worse.
There are many cleaning solutions that saturate the market right now. Hiring a professional will take this task off of your plate by choosing the right cleaner for your project. Roofs and siding and other materials need different cleaners, let our experts at Sierra Vista Maintenance choose the best ones.
5- Shorten Your To-Do List
We have many tasks on our to-do list every day, so the last thing you need is to stress about your home. Hiring a company in order to have your home professionally pressure washed will help you focus on bigger priorities, like your family.
Hiring a professional will also help you get the job done faster. Because they already have the right equipment, they can complete washing in just a few hours.
Professional Washing From Sierra Vista
Our technicians don't waste your time by being late or never showing up. We are efficient and complete any job in just a matter of hours. We know that life gets hectic, so having productive workers that can get the job done is important to us. When you hire Sierra Vista Maintenance, you get a clean home with quality service.

We serve cities around the Sacramento area and are proud to offer multiple services for your home or business. We now offer chimney sweep and junk removal services for your convenience. Check out all our services and recent projects on our website.