Soft washing is often considered an alternative to pressure washing. While both services are extremely similar, soft washing often uses an attachment that reduces the pressure of the stream of water. It is important to understand what soft washing is so that you are able to make the best decision for your property. Our team at Sierra Vista Maintenance can help to ensure that the appropriate cleaning services are made to your building, which will ensure that it can be thoroughly cleaned without sustaining damage. Here are a few things that you need to know about soft washing.
Lower Pressure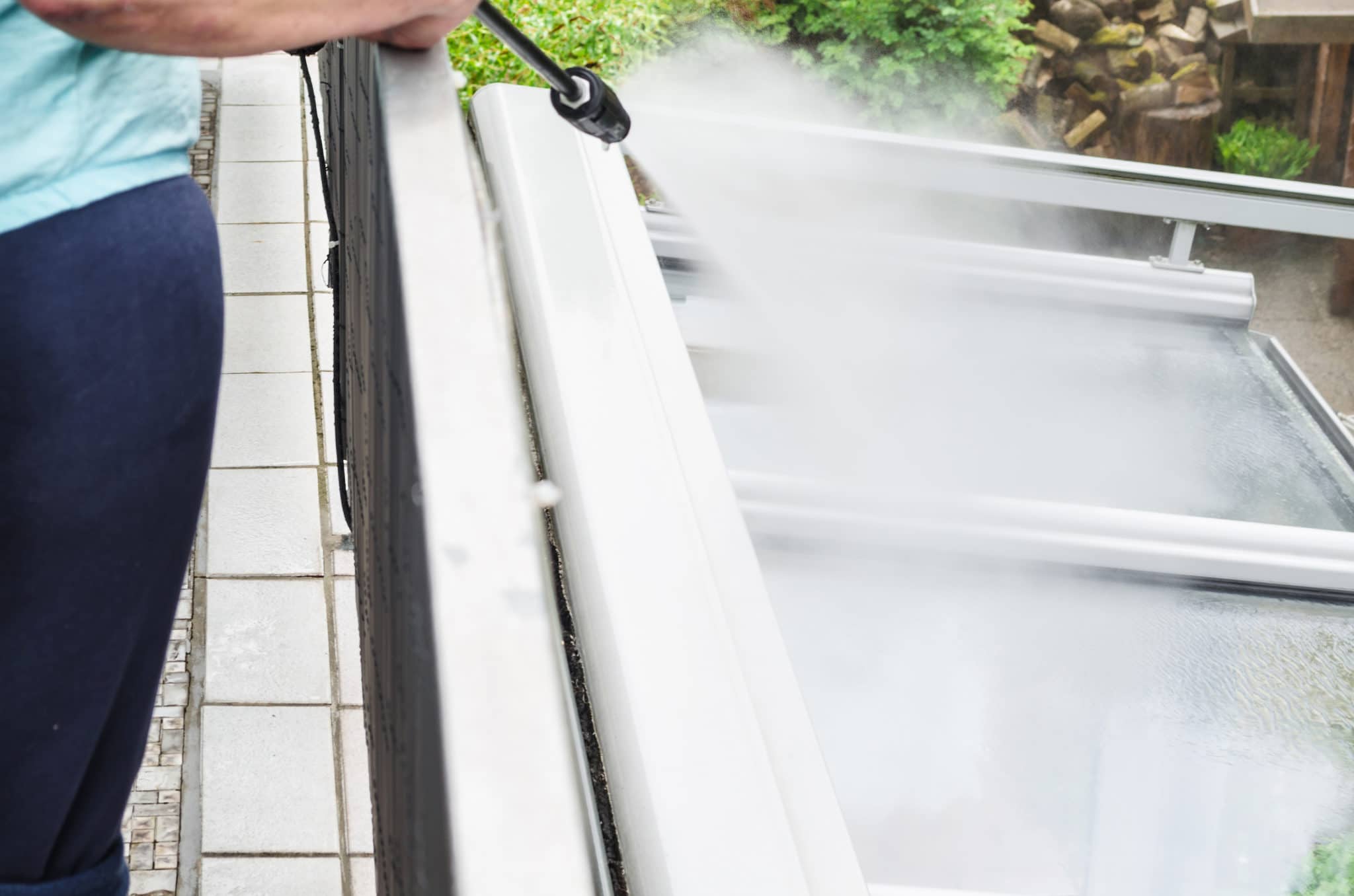 Soft washing doesn't use the same level of pressure for the stream of water as pressure washing. This reduced amount of pressure is combined with a specialized cleaning solution in order to ensure that the property can still be cleaned just as thoroughly. The lower pressure of soft washing enables it to be used in different circumstances than pressure washing.
Minimizes Damage
Soft washing uses a lower pressure of water stream in order to prevent damage to the property, especially when there is a less durable surface that needs to be cleaned. In some situations, soft washing may be necessary in order to ensure that various surfaces can be thoroughly cleaned even if they aren't durable enough for pressure washing.
Implements a Cleaning Solution
A cleaning solution is implemented with soft washing in order to enable the use of the lower pressure. This cleaning solution is usually left on the surface for several minutes, which can help to ensure that it has effective time to break down the harmful particles and dirt that is present on the surface. Then, the cleaning solution and grime can easily be washed away from the building, resulting in a pristine building.
Tailored to your Cleaning Job
There is no universal cleaning approach that will meet the needs of every fixture within your property. For example, your window cleaning will require a gentler method than the concrete surfaces of your property. Our experienced team at Sierra Vista Maintenance can help you to identify the right cleaning solution to meet all of your needs and requirements. These cleaning solutions can help to ensure that your property can be as clean as possible, without sustaining any damage.
Safe Cleaning Method
Soft washing is generally a safe method for cleaning your property. It is crucial to ensure that you work with a professional in order to have the best experience with your soft washing process. Without a professional, it is possible that mistakes can be made during the cleaning process. When you implement a safe cleaning method, you will be able to prevent a substantial amount of damage to the facility, while ensuring that it is as clean as possible.
Less Hard Surfaces
Some surfaces, such as concrete, are well-suited to pressure washing. Others, like windows, are not durable enough for this method of cleaning. When you work with our team, you can ensure that the appropriate cleaning strategy is implemented to the surface. This substantially improves the efficiency, effectiveness, and safety of cleaning the entire property.
Cleaner Appearance
A cleaner appearance is almost always a better appearance. When you have your building cleaned thoroughly, you will be able to ensure that it maintains a much better appearance. This can both improve the curb appeal of the property and the first impression that the building makes. Improved curb appeal can even improve the value of the building.
May Kill Harmful Particles
Harmful particles can regrow on the surface of the building when they aren't removed efficiently. Soft washing serves to thoroughly remove these particles, which can help to prevent regrowth. This goes a long way toward minimizing problems with your property and ensuring that it remains as clean as possible for an extended duration of time.
It is useful to understand the various cleaning strategies that are available in order to ensure that your property remains as clean and beautiful as possible. At Sierra Vista Maintenance, we offer a broad selection of cleaning services to ensure that the needs of your facility can be met. We can offer professional window cleaning services, house washing, pressure washing, and much more.