Commercial Services Includes Exterior Window Cleaning, Gutter Cleaning and Pressure Washing for the Greater Sacramento area.
---
Is your business turning away customers?
Businesses with dirty offices or storefronts can turn away customers.
Dirty windows can block views, darken the inside of your building and look unprofessional.
Clogged gutters not only look and smell bad, but they can lead to water damage and breeding pests.
Dirty, mossy and moldy surfaces can quickly destroy your roof and create slippery surfaces for customers to trip.
However, there's an easy way for you to prevent these problems: 
Commercial Cleaning services from Sierra Vista Maintenance. 
Commercial Services in Sacramento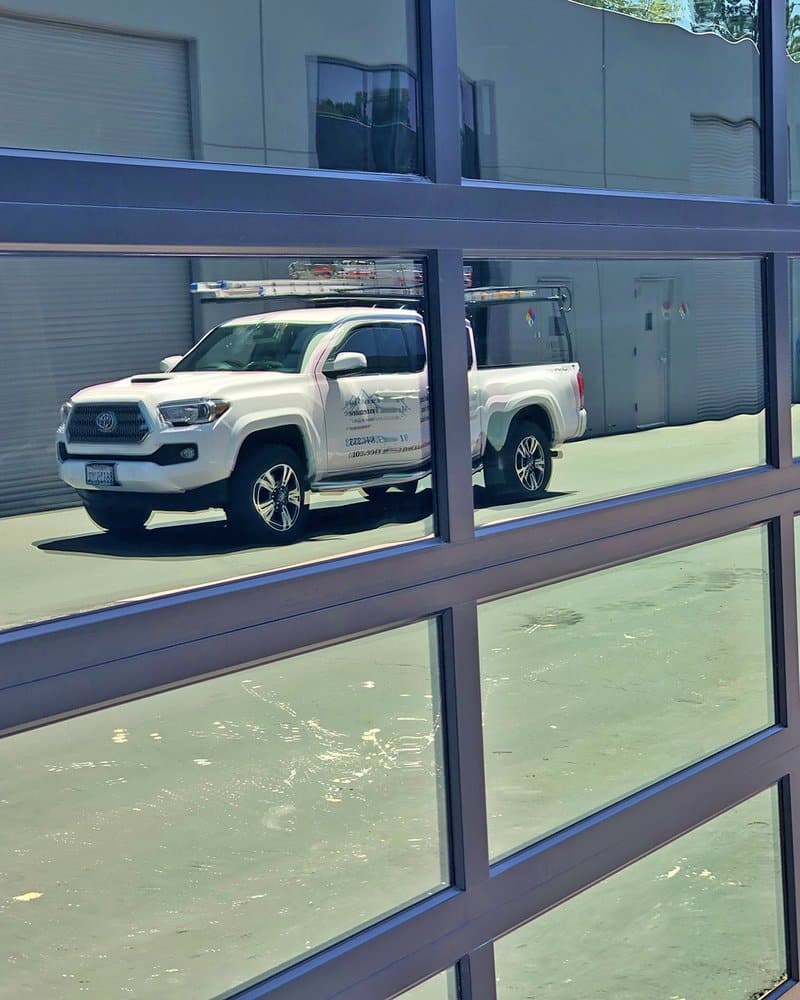 Sierra Vista Maintenance provides commercial services including exterior window cleaning, gutter cleaning and pressure washing for businesses like yours in the Sacramento area, so that your business will look professional and attract more customers.
Exterior & Interior Window Cleaning
We clean your exterior and interior windows, tracks, and screens so your business will look professional and welcome more clients.
Commercial Gutter Cleaning
We clean the roof, gutters, and downspouts so that you can protect your building and prevent expensive repairs.
Commercial Pressure Washing
We pressure wash your exterior surfaces to keep your office or building safe from mold or moss that can drive away potential customers.
Contact Sierra Vista Maintenance for driveway cleaning professionals near the Sacramento area today!