Window Cleaning Services in Auburn, CA
Have you noticed that the windows on your home are dirty and always have water spots on them? No matter how many times you clean them yourself, are your windows just never clear? If so, the professional window cleaning services at Sierra Vista Maintenance can help. Our window cleaning service is next to none, and we are confident that our clients will be more than satisfied with our work. Our experts are well-trained to help your windows achieve peak cleanliness so you can see clearly and they can let in the beautiful Auburn sunlight. We know that even when you're indoors, you don't want to miss out on the gorgeous views outside, and we can make that possible. Between our window cleaning and other services, your home and property will be well taken care of.
Superior Window Cleaning for Your Auburn Home
As a resident of Auburn, you should be out enjoying all the city has to offer, rather than dealing with your home's dirty windows if you have them. As much as we understand the struggle of balancing enjoying life and house chores, we provide the services we do so you can enjoy your day off without a worry about cleaning the hard-to-reach places of your home. We offer professional window cleaning to all residents of this area. No matter how big or small your home may be, we have the expertise and equipment to get the job done quickly and effectively. 
We want you to spend your time doing something you enjoy, like enjoying the city's museums or rivers, rather than stressing about the cleanliness of your home's windows. So save yourself the worry and trust our experts for the job, we are confident that we won't disappoint.
We'll Capture Your Property's Full Beauty Potential
Along with window cleaning, your home can benefit from our many other services as well, such as:
Roof cleaning

Gutter cleaning

Solar panel cleaning

Patio cleaning

Driveway cleaning

Pressure washing

Dryer vent cleaning
While many homeowners don't always think about these other services and how they benefit your home, they are still very important. When your patio, solar panels, and gutters are exposed to the weather day after day, the surfaces can wear out and need maintenance and repairs. With our services, you can increase the curb appeal of your home and save money by avoiding repairs all at once.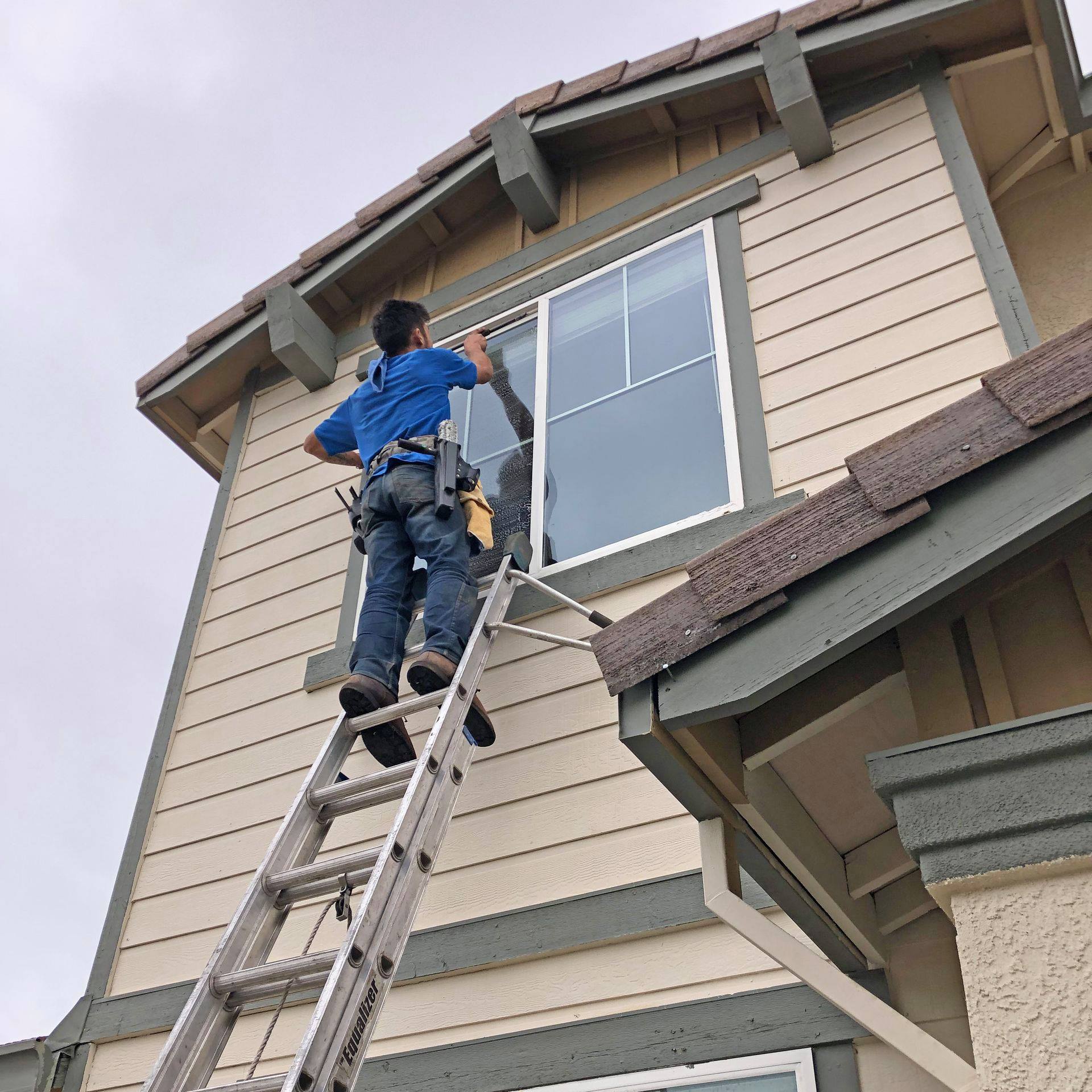 Auburn, CA Professional Window Cleaning
With a population of 14,000, Auburn, California, is a cozy and busy community to be a part of. Anything you need for your home is a short drive away, including window cleaning. That said, our services can benefit anyone living in this area, no matter what type of home or business you may have.   
Living in a place like Auburn provides residents with endless opportunities for fun and other activities. From hiking to rafting, to visiting parks and museums, Auburn has it all. However, it also has spontaneous rain and wind that can dirty your windows in no time. Dirty windows can lower your home's curb appeal over time and affect the longevity of the glass. Don't risk your windows by using improper maintenance tools. Trust our professionals to give your windows the care and cleanliness they deserve. Extend the length of the glass, enhance the natural lighting in your home, and increase the curb appeal of your beautiful home with the help of our window cleaning experts.
Why Choose Sierra Vista Maintenance?
Living in an area like Auburn, California, comes with many advantages, including access to services such as window cleaning, gutter cleaning, and more. It is not difficult to figure out why the services at Sierra Vista Maintenance are superior. We have expertly trained professionals who possess the knowledge needed to clean your property from the top to the bottom, correctly and efficiently. There's no need to risk getting a sub-par cleaning job from a different company or even putting yourself in danger by taking care of the job on your own. We've got you covered and are confident that you will be satisfied with what we can do for you. Reach out to our office today to schedule an appointment for your window cleaning service!