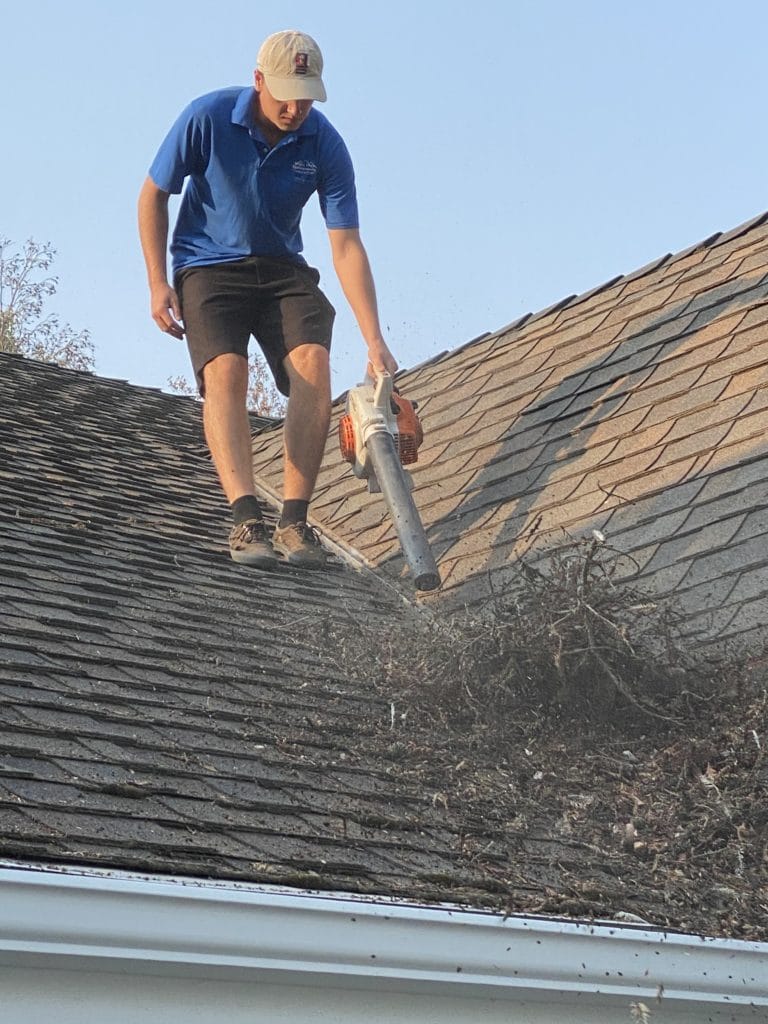 Keeping your roof clean is valuable to expand the lifespan of your roof. Cleaning the roof helps remove harmful elements such as roof moss and mildew, compromising your roof's integrity and structure. We provide several roof cleaning services in the Greater Sacramento area, including:
Residential roof cleaning
Commercial roof cleaning
Roof moss removal and control
Eave cleaning
Tile roof cleaning
Asphalt shingle roof cleaning
Our Roof Cleaning Process
We provide multiple roof cleaning options based on your home's needs. Our experts can remove loose debris from the roof, keeping your roof clean and allowing water to flow off the roof correctly. We can use pressure washing for roofs that have moss buildup. Asphalt shingle roofs can be cleaned with our soft washing process.
Residential Roof Cleaning
Our residential roof cleaning services utilize environmentally-friendly cleaner with a soft washing process to remove mold, mildew, and bacteria.
Soft wash roof cleaning produces results and will help your home stand out in the neighborhood! Our professionally-trained roof cleaners take safety seriously and utilize the correct safety equipment to protect themselves and your roof. We are an experienced roof cleaning company and know the importance of proper roof cleaning to prevent roof damage.